JACKSONVILLE – Senior writer John Oehser, senior correspondent Brian Sexton and team reporter Ashlyn Sullivan with quick thoughts as the Jaguars prepare to play the Tennessee Titans at Nissan Stadium in Nashville, Tenn., Sunday
What might change … With the Jaguars 2-10 and playoff hopes long since gone, a logical question is what can change for the better in the final five games of the 2021 regular season. There realistically are areas in which the Jaguars likely won't improve in the coming weeks. But that's not the case on defense, which has been the team's strongest area in recent weeks – and which still has a chance to establish itself as a foundation piece moving forward. One way to do that: Regain consistency against the run, an area in which the Jaguars improved significantly early in the season before slipping over the last month. Improvement there would help a pass rush that also has been less effective in the last month. An intriguing December storyline figures to be cornerback. With Shaquill Griffin returning after two weeks in concussion protocol and with rookie Tyson Campbell improving in recent weeks, that duo has a chance in the coming month to show it can be a solid tandem moving forward. That would be a huge positive in a season that hasn't had enough of those.
... and what probably won't. Perhaps the most-asked question among Jaguars observers is what can be done to improve offensively, with the struggles there essentially defining the season. The answer: Likely not much, because what most ails the offense isn't fixable until unrestricted free agency and the draft. The offense, after averaging 19.3 points in the first six games, has averaged 10 points in the last six week. The dip coincided with running back James Robinson's Week 7 heel injury, so him returning to health could yield a marginal improvement. But as Head Coach Urban Meyer often had this season, what the offense most lacks are explosive plays. The offense has one play more than 30 yards since a Week 5 loss to Tennessee, and that was a 66-yard run by wide receiver Jamal Agnew. He's now on injured reserve along with playmakers such as wide receiver DJ Chark Jr., running back Travis Etienne Jr. and tight end Dan Arnold. Agnew/Chark/Etienne represent most of the team's projected offensive speed, the pursuit of which figures to provide the drumbeat of the Jaguars' 2022 offseason. The offense has a chance to improve then, but realistically not before.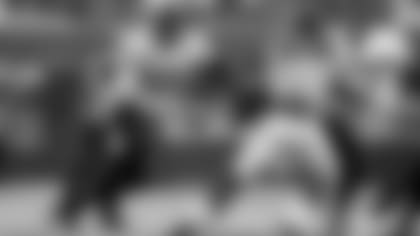 Running back is suddenly a position of need. The Jaguars entered the season with a promising combination in the offensive backfield, but with five games remaining, it appears they're going to have to go back to the drawing board. Etienne was an explosive playmaker before a foot injury in the preseason. Maybe he will be ready to go and regain his speed in time for 2022, but it's not a guarantee; Corey Grant sustained the same injury in Kansas City in 2018 and didn't make it back. Robinson was a great find in undrafted free agency and is a nice piece of the puzzle, but he now has a lingering foot issue – and a knee issue to go with it. NFL running backs have an average career of around three seasons because of the beating they take. Coaches and general managers must constantly seek the next guy. Now, the Jaguars have two with medical issues; that will put the position in focus for free agency and the draft next spring.
Admittedly, the offensive line isn't getting much help. When a defense squeezes the field because it's not worried about getting beat deep, it's a Herculean effort to run – and when you can't run, and defenses send extra pass rushers, it's equally challenging to protect the quarterback. But at this point of the season, it's clear the offensive line isn't giving the Jaguars enough – and they're going to have to shuffle the deck next spring. Maybe that's re-signing left tackle Cam Robinson, putting Walker Little at right tackle and moving right tackle Jawaan Taylor to guard. Maybe it's drafting an offensive lineman and mixing things up much more dramatically. Guard Andrew Norwell is too expensive for the production they're getting from him and likely is headed for free agency. Center Brandon Linder has been a stud but has only played all 16 games twice in his career. If this team were playing well, you could probably stand pat and try to keep continuity. With the Jaguars struggling as much as they are this season, it's entirely likely this offensive line looks very different in 2022.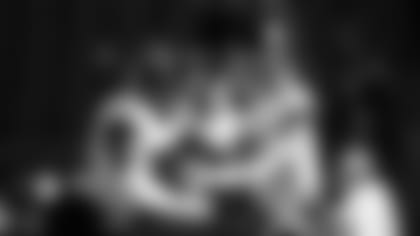 A piece. Wide receiver Laquon Treadwell is a valuable piece to this roster. He has been the Jaguars' leading receiver the past two weeks. That's not saying much when you look at the season-long productivity of the wide receivers – and DJ Chark Jr. not being on the field. However, we shouldn't ignore Treadwell's productivity and what it took to get there. Treadwell spoke to the media Wednesday, and it was interesting to hear how he persevered this season: cut after training camp, re-signing to the practice squad, working his way to become a consistent starter. It is clear he wants to be in Jacksonville and spoke very highly of wide receiver coach Sanjay Lal. The Jaguars need to keep guys like Treadwell on their roster who are reliable and consistent. Spend the money to surround guys like Treadwell with "big" pieces, and everyone's productivity goes up.
Needed honesty. Quarterback Trevor Lawrence could not have been clearer Wednesday when discussing Robinson: He wants to see one of the Jaguars' best offensive weapons on the field. "Bottom line is James is one of our best players," Lawrence said. "He has to be on the field. We addressed it and I feel like we're in a good spot. The whole team, we're good." That needed to be said, and it is even more powerful that Lawrence said it. On the sidelines last Sunday against the Los Angeles Rams was the chippiest I have seen Lawrence this season. It was awesome to see. He is expressing his opinion now more than ever, exactly what you want to see from your franchise quarterback. The Jaguars need more of that.