JACKSONVILLE – Senior writer John Oehser, senior correspondent Brian Sexton and team reporter Ashlyn Sullivan with quick thoughts as the Jaguars prepare to play the New England Patriots at Gillette Stadium in Foxborough, Mass., Sunday
Top trait. The Jaguars' second head-coach search in as many years officially began this week, with expected names such as Jim Caldwell, Doug Pederson and Byron Leftwich being reported along with a few less-expected names. Caldwell and Pederson are former head coaches – Caldwell with the Indianapolis Colts (2009-2011) and Detroit Lions (2014-2017) and Pederson with the Philadelphia Eagles (2016-2020). Others have been assistants, with the expected mix of offensive and defensive backgrounds. The thought here is the specifics of Xs and Os matter less than the candidate's ability to set an organizational tone. That's why the first thought is that a candidate with professional head-coaching experience perhaps makes the most sense at this point. The organization has been through a lot of turmoil in the last year. Players – particularly quarterback Trevor Lawrence – need a head coach in whom they can believe and trust to navigate the adversity and challenges of an NFL season. A candidate with the background of Caldwell or of Pederson in that vein makes sense. Maybe enough sense to be the Jaguars' seventh head coach. Stay tuned.
Tough, tough tests. The Jaguars have lost seven consecutive games and are in position for the No. 1 overall selection in the 2022 NFL Draft, which if attained would make them the third franchise to earn that selection two consecutive offseasons. They would join the Tampa Bay Buccaneers and Cleveland Browns, with each of those franchise earning it twice (Tampa Bay, 1976-77 and 1986-78; Cleveland, 1999-2000 and 2017-2018). What are the Jaguars chances of winning their way out of the selection? Slim – not only because of their level of play since a 9-6 victory over Buffalo on November 7 and a slew of COVID-19 issues this week, but also the remaining schedule. They play the New England Patriots Sunday in Foxborough, Mass., before finishing the regular season at home against the Indianapolis Colts. Both teams need victories to either qualify for the postseason or improve playoff positioning. A Jaguars victory in either game would qualify as one of the biggest upsets of the 2021 NFL season. So, it's possible the Jaguars avoid the No. 1 selection. But it's far from likely.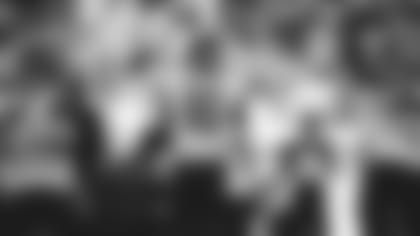 A big lift. The Jaguars' head-coaching job is a super-attractive opportunity for multiple reasons: a franchise-caliber quarterback on a rookie contract, nearly $80 million in salary-cap room, a new football facility set to break ground in a matter of days, phenomenal weather, a favorable tax situation in Florida and an owner who will pull out all the stops to win. It has not looked this good since the 1995 Inaugural Season. However, it's also a huge lift for a new head coach and staff to wipe the slate clean on a team where losing has become endemic. Jaguars Owner Shad Khan told the local media before Christmas he wasn't looking for someone to bring a "five-year" plan to the table; he wants results in 2022. There exists an opportunity to get on track, but it will take the right coach with the right credentials. It also will require some patience, which is in short supply.
One way to jump start the effort. Depending on the source, the Jaguars either will be at the top of the NFL in cap space next spring or very close to it. I believe it's time to take advantage of a franchise quarterback on a rookie contract and spend to the cap. In general, terms the collective bargaining agreement requires teams spend to 90 percent of the cap over a three-year period, so teams can't perpetually hoard cash and cap room. Lawrence will be cost effective for the next three seasons, so now is time to spend to the cap. It's going to be expensive to sign a high-profile receiver such as Davante Adams, who likely will test the free-agent market. They also will have to outbid teams like the Los Angeles Chargers and Las Vegas Raiders, who are contenders this season and have cap room to make a play. Convincing one of the NFL's best players to join a team likely to select No. 1 overall in the draft for a second consecutive year will be difficult. It also goes against the sensibilities of most NFL personnel bosses to set the market for a wide receiver. But the Jaguars must do it to maximize the short-term benefits of Lawrence's contract while also giving him a chance for long-term success. Khan has spent and has never backed away from opening the checkbook for players. This spring should be like 2017 all over again.
Make it work. The Jaguars had 25 players on reserve/COVID-19 list Wednesday, including four of five starting offensive linemen. If you thought the season couldn't get weirder, it just did. The Jaguars must somehow field a team in a couple of days with nearly half the roster currently out. Interim Head Coach Darrell Bevell has made all meetings virtual, with players arriving for practice, practicing outdoors and exiting the facility immediately. The Jaguars haven't dealt with anything like this the entire season … many teams have already had their COVID outbreak in their facility. It's now the Jaguars turn to deal with this, and no matter what they need to stitch together a football team and make it work.
Quite the list. Seven head-coach candidates reportedly will interview with Jaguars ownership. All have NFL experience as either a coordinator or head coach. It makes sense that Khan would go the opposite direction for a head coach compared to last year. The Jaguars need a calm demeanor in charge with experience in the bright lights of the NFL. This head-coaching search is basically all we will pay attention to over the next couple of weeks, but the players cannot think like that. "Obviously you hear things," Lawrence said. "That's not my focus. I need to just work on trying to win these last two games and it's going to take everything we got." Lawrence's focus is in the right place, which isn't a surprise to anyone.