JACKSONVILLE – Senior writer John Oehser, senior correspondent Brian Sexton and team reporter Ashlyn Sullivan offer quick thoughts on the Jaguars as they prepare to play the Arizona Cardinals at TIAA Bank Field in Jacksonville Sunday in a 2021 Week 3 game …
Check down – but not too much. Pretty much everything about Jaguars rookie quarterback Trevor Lawrence is a topic these days, and understandably so. But while few Lawrence topics are as prominent this week as whether he should check down more, the Jaguars and Lawrence should tread carefully here. Lawrence has thrown five interceptions in two games and his completion percentage is at 50 in part because he has been throwing downfield and not taking easier checkdown throws. Head Coach Urban Meyer, asked this week about Lawrence needing to check down more said, "There's some validity in that." This is true, but it's also a positive for Lawrence that he keeps his eyes downfield and looks to throw to the deeper levels of the defense when under pressure as opposed to always taking the safe option. That's rare for young quarterbacks and that instinct will serve him well moving forward. He does need to take more checkdowns, but not at the expense of losing those instincts.
A quick kudos to the O-Line. We tend to look forward more than back in mid-week Quick Thoughts, but it's only right to mention the Jaguars' offensive line – the performance of which against the Denver Broncos last week perhaps got lost in other stories But the Jaguars' offensive line – left tackle Cam Robinson, left guard Andrew Norwell, center Brandon Linder, right guard A.J. Cann and right tackle Jawaan Taylor – collectively allowed just one sack against a good Broncos defense that pressures the quarterback well. "Our offensive line was very much a positive," Meyer said. Taylor in particular fared well against All-Pro pass rusher Von Miller, allowing just one sack – and that came on a play on which Meyer said Miller ran a twist. That's impressive stuff for a group that has been oft-criticized by fans and observers in recent seasons – and it's why the Jaguars brought back the group for a third consecutive season as a unit. Up next: the Cardinals, with Chandler Jones and J.J. Watt. The fun never ends in the NFL.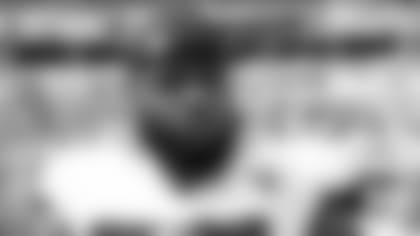 Buckle up. The Jaguars have done a good job up front through two games, so much so that Meyer went out of his way this week to point it out to the media. The challenge becomes more distinct this week with Jones, who took apart a usually solid group in Tennessee in Week 1 with five sacks and has more sacks than anyone in the NFL -- 66 – since he was traded to the Cardinals in 2016. Now mix in Watt – who we know can require more than one player's attention – and you have a big job on Sunday. The best way for the offensive line to get the job done is to make the most of their run calls and make sure Watt and Jones have to respect running backs James Robinson and Carlos Hyde.
Henderson's status for Sunday is critical. Cornerback Shaq Griffin is the name player in the Jaguars' secondary and should be with a $14 million salary. But Henderson is their best cover corner; unfortunately, he is injured again. That's a problem for a secondary that struggled with Broncos wide receiver Courtland Sutton in Week 2 and this week will face Cardinals wide receivers DeAndre Hopkins, Christian Kirk and AJ Green. They are all individual match-up nightmares for Jaguars defensive coordinator Joe Cullen, but the entire group will stress the secondary. Cullen may have veteran corner Tre Herndon back this week; he is a solid performer and probably a better option at this point than rookie Tyson Campbell. Still, if Henderson can't go or isn't close to 100 percent, Campbell is going to have to play a bigger role. Henderson has only played in 10 of 18 games since being selected No. 9 overall in the 2020 NFL Draft, but it's clear his talent is going to have to be on display weekly for the Jaguars' defense to be at its best.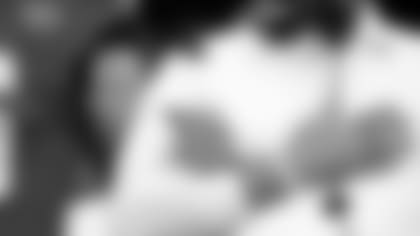 Closer than you think. If there was a theme through the Jaguars' media availabilities Wednesday -- from Meyer to Lawrence and safety Rayshawn Jenkins – it was that this team is closer to winning than many believe. Meyer stressed the importance of the team finding a "spark" – whether it be getting that turnover on defense or converting a third down. Meyer went so far as to quote Michael Jordan in his "Last Dance" documentary, citing the spark Jordan provided to the Chicago Bulls' historic NBA teams. As a whole, the Jaguars need more players to make more plays; it's as simple as that. Lawrence spoke about the closeness of the locker room, and how he feels the team has the tools in place to succeed; it's just going to take time to find its identity. It was refreshing to hear Lawrence talk about the first two games and how close the team is to winning; his patient and calm approach is obvious during this difficult start to the season.
A huge topic. Lawrence has been asked multiple times about using his legs to extend plays. Lawrence was hesitant to run in Week 1 against Houston but opened up more against the Broncos in Week 2, getting a first down on a run. I'm not sure why how often he will run is such a topic. You can see he is getting more comfortable when to run and when to check down; we should expect that comfort to grow week to week; he is, after all, a rookie. "I'm finding that balance," Lawrence said. "But I think I'm getting there." Everyone relax. Lawrence's running will be in the game plan when necessary. When we don't see run plays, he is more than capable of moving the offense with his arm talent.
WEEK 3 · Sun 09/26 · 1:00 PM EDT
AT
Cardinals
Arizona Cardinals