JACKSONVILLE – Trevor Lawrence had a nice start to his first NFL home game Sunday.
The kid from Clemson was sharp, completing five of his first seven passes for 73 yards including third- down passes of 24, 13 and 25 yards. The 25-yarder went to wide receiver Marvin Jones Jr. for Lawrence's first touchdown pass in his new home stadium.
The rest of the game was a struggle.
Lawrence, the No. 1 overall selection in the 2021 NFL Draft, completed just eight 25 passes after the first drive for 45 yards with two interceptions. The frustration was evident on the quarterback's face during his post-game session with the media.
But if fans question play-calling and whether there should be more elements of the spread offense he ran in college, Lawrence focused on learning from the loss.
"We were in the game the whole game," Lawrence said. "But then, after that, I didn't think we kept playing like we did in that first quarter. Just figuring out what that is what's happening in that second, third quarter that we can get better at and obviously I have to go back and watch the tape and figure out what that is for me."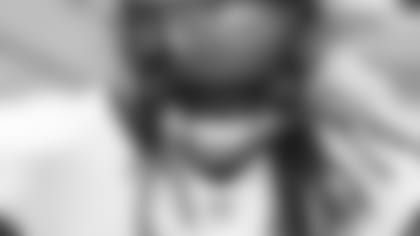 It marked the first time in Lawrence's football career he has endured back-to-back losses.
"I think I'm processing it as good as I can," Lawrence said. "You want to win. You work all week to win and when you don't, it's disappointing. But I feel like I'm in a good spot. I'm the same person, the same mindset. Nothing's changed. Making sure I keep my confidence every week is big, and I think I have that so we're going to get better.
"We're close. Last week and this week doesn't look that great when you look at the numbers, but we just have to make a few more plays and stick together."
Ten-year veteran wide receiver Marvin Jones Jr. said Lawrence will be fine.
"One thing that sticks out about Trev is he has that same energy," Jones said. "It's tough. Sometimes it's unexplainable. We don't want to be in those situations, but we just have to figure it out. He was even-keeled on that first drive and the same throughout the game. We just have to keep at it, we're pretty close."
Head coach Urban Meyer said he needed to spend time with the tape before offering a more detailed analysis of his rookie quarterback.
"On Thursday he was 25 of 25 or 25 of 26; had a great Thursday practice," Meyer said. "I saw what happened on that first drive what happened in practice but after that it was just a hundred and a handful of yards. I see a very good leader, an exceptional talent and hopefully a guy the game is going to start slowing down for more and more as he gets more reps."
The Jaguars remain without a takeaway after two games this season. Cornerback Shaq Griffin barely missed an interception for a second consecutive week, defensing a long pass from Broncos quarterback Teddy Bridgewater and nearly intercepting once, twice and three times as he hit the ground. "It's a tad bit frustrating," he said with a grin. "When I punched the ball up, I tried to be gentle and let it fall into my hands and soon as I hit the ground it just bounced up. Then I had another one. I don't know, maybe the ball is mad at me. I'm going to grab a football, take it home, talk to it, play with it. I've got to figure out something because something ain't right. If the ball hits my hands, I've got to keep it. I've got to do more in practice so when the ball is in the air I know it's mine. It's something I have to focus on and do better with."
Meyer and all players who addressed the media after the game Sunday supported kicker Josh Lambo, who missed field goals of 52 and 48 yards. "Just keep going man, it's going to happen," Lawrence said when asked what he said to Lambo after one of the misses. "All of us have made some mistakes, I've had quite a few the first two weeks so just go and make the next one. I know as a kicker that's tough; everything is on you making that kick. I know how he feels. Good or bad, we're all in it together."