JACKSONVILLE – Senior correspondent Brian Sexton examines the AFC South entering Week 5 of the 2023 NFL season …
Jonathan Taylor is on his way back and the Colts are certainly excited about what their offense can be when their running back returns.
"I dream about it," Colts middle linebacker Zaire Franklin said.
It would give the Colts an explosive tandem in the backfield that could bring the defense much closer to the line of scrimmage, potentially creating more opportunities down the field. Rookie quarterback Anthony Richardson has averaged 5.7 yards per carry this season and Taylor has a career average of 5.1 yards per carry.
"When you have an explosive player like him in the backfield that can hit the home runs, obviously, you might get heavier boxes," Colts Head Coach Shane Steichen said.
The Colts have been forced to take what defenses have been willing to give them the first few weeks and have averaged 5.8 yards per completion. Richardson found room last week against the Los Angeles Rams in an overtime loss.
"I know he is a dog, and I know he is going to fight for yards and get us yards," Richardson said of Taylor. "Hopefully, that can open up the passing game for us."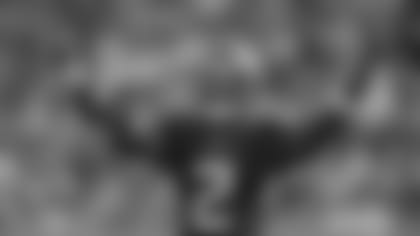 The Titans aren't sure if they will face Taylor this week. But they're preparing as if they will.
"We go into a game whether it's Jonathan Taylor, or whether it's my little brother – whoever's the running back – I think you prepare the same way," linebacker Azeez Al-Shaair said. "For them, I bet that they're preparing the same way for us. I wouldn't expect an opponent to look at who they're playing against and think, 'Oh God, this running back is playing instead of this one, I can't.' I'm going to do the same, process the same work throughout the week that I would've did if it was anybody else."
The Titans have no reason to worry about Taylor or any running back this season. They lead the league in fewest yards per rushing attempt allowed, a category in which they finished last season No. 1. Also, Taylor never has rushed for 70 or more yards against Tennessee.
"We've seen him run outside zone, we've seen him run inside zone, seen him run gap scheme, seen him run inside zone from the gun, outside zone," Titans Head Coach Mike Vrabel said. "He's good, he's fast, he's tough to tackle. So, whatever the quarterback does after that, if he pulls it, that's on somebody else."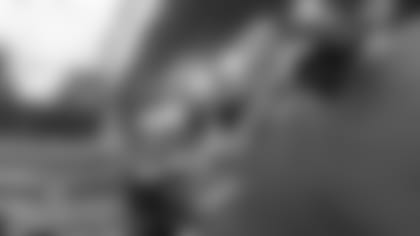 The Texans are off to a surprising 2-2 start despite a youthful roster led by a first-year head coach. And while Head Coach DeMeco Ryans deserves credit for the way his team has overcome an 0-2 start with wins over the Jaguars and Pittsburgh Steelers, rookie quarterback C.J. Stroud is the story.
Stroud is just the sixth player in NFL history to average 300 passing yards while not throwing an interception through the first four games of a season. The other five individuals to accomplish the feat—Peyton Manning (2013), Tom Brady (2015-17), Drew Brees (2018), Patrick Mahomes (2018-19) and Aaron Rodgers (2020) —are either current or future Hall of Famers.
Stroud has shown he can get the job done and his demeanor off the field with his teammates and media suggests the mental side of this game is also in his wheelhouse. He commands the huddle and shows an uncommon mastery of meeting with the media. In short, he's already performing at a level the Texans couldn't have expected in his rookie season.
"I want to be really great at this game," Stroud said. "I want to put in the work every week. They'll love you one week and hate you the next. For me, it's a constant grind, constant build-up throughout the week, and I'm getting back to my routine. It's a blessing to be able to be playing decently, but for me, it's the guys around me. I can't do anything without those guys balling out."