JACKSONVILLE – It's here. Really and truly.
And if Sunday afternoon isn't the Jaguars' most-anticipated regular-season opener in recent memory, the circumstances sure put it in the discussion.
The debut of Head Coach Doug Pederson and therefore the beginning of a new era. Year 2 for quarterback Trevor Lawrence. Year 1 for Lawrence in Pederson's scheme, and Year 1 for a slew of offseason offensive additions.
It's also Year 1 for a revamped defense. Outside linebacker Travon Walker, the No, 1 overall selection in the 2022 NFL Draft, is a major part of that revamping and will make his NFL debut when the Jaguars play the Washington Commanders in the 2022 regular-season opener at FedEx Field in Landover, Md., Sunday.
Also making Jaguars debuts Sunday:
Inside linebacker Devin Lloyd (Round 1, 2022), running back Travis Etienne Jr. (Round 1, 2021), inside linebacker Foye Olulokun (free agency, 2022), defensive tackle Foley Fatukasi (free agency, 2022, limited in practice with calf injury Wednesday and Thursday), wide receiver Christian Kirk (free agency, 2022), wide receiver Zay Jones (free agency, 2022), cornerback Darious Williams (free agency, 2022), offensive guard Brandon Scherff (free agency, 2022), center Luke Fortner (Round 3, 2022) and tight end Evan Engram (free agency, 2022).
All are expected to start or play key roles, making Sunday about a lot of new for a team in transition.
The game marks the beginning of a tricky first month for the Jaguars, who play three of their first four games on the road. After a home game against AFC rival Indianapolis in Week 2, they travel to Los Angeles to play the Chargers in Week 3 and Philadelphia to play the Eagles in Week 4.
The energy for Sunday is real around the Jaguars. "Now is the fun time," Pederson said this week, and there indeed is an optimism around the Jaguars, around Pederson, around a reshaped receiving corps and around a defensive front seven that looked vastly impressive and improved in two regular-season games.
But the preseason and regular season are different tasks, and fun fades quickly in the NFL without results. What must the Jaguars do Sunday to get the desired result?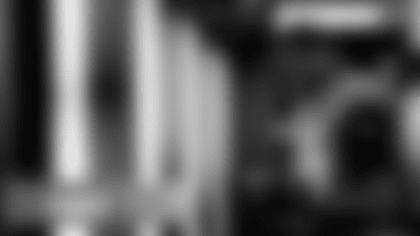 Stop the run. The Jaguars spent big in free agency here: Oluokun and Fatukasi. They spent big in the draft here, too: Walker and in Lloyd. That's a lot of resources. Now, they need results.
Force turnovers. The Jaguars were last in the NFL with nine takeaways last season. Stopping the run better should lead to move pass-rushing opportunities, which in turn should help here.
Get early momentum. The Jaguars are talented and feel good about themselves, but they're also young. A turnover turned into points early would be huge.
Pressure Wentz. Commanders quarterback Carson Wentz's reputation is he can be pressured into key mistakes at key times. He threw just seven interceptions in 17 starts for the Indianapolis Colts last season, so maybe that's not a fair reputation. Pressure him anyway.
Convert kicks. Perhaps the Jaguars' biggest area of uncertainty is kicker Riley Patterson, who joined the team off waivers after the final preseason game. This game could be tight and could come down to field goals. The new guy must perform.
Make a special play. Or two. Lawrence doesn't have to be special on every play for the Jaguars to be good. But he has the ability to make "wow" plays above the Xs and Os. The quicker those become common, the quicker the Jaguars get good.
Limit McClaurin. Fourth-year wide receiver Terry McClaurin may be the Commanders' best offensive skill player. Defensive coordinator Mike Caldwell this week said the Jaguars won't "shadow" him, saying the team as equal confidence in its three starting corners: Shaq Griffin, Tyson Campbell and Darious Williams.
Make explosives. The Jaguars had just 11 plays of 30 or more yards last season, including eight after Week 1. One of the Jaguars' offensive "commandments" is to create explosive plays. They must get yards in bigger chunks more consistently.
Run. Lawrence talked this week about this being a major part of the Jaguars' offensive identity. The interior of the offensive line has been revamped. Scherff, a five-time Pro Bowl selection has been added at guard. Running back James Robinson (Achilles) and Etienne (Lisfranc) are off the injury report after season-ending injuries last season. It's time to run.
Win takeaway-giveaway. It's so basic. It's heard so often before every NFL game. But it's sooooo critical, particularly for a young team on the road.
Savor the moment. It's a new era. That means new energy. And added momentum. Players must savor it. Live it. Feed off it. Inject it into the veins.
Just win. Whatever it takes.