JACKSONVILLE – There have been rough times, as happens in first years.
But Jaguars cornerback Tyson Campbell did something notable for an NFL rookie. He turned rough into something good – and for that reason, his November had a different feel than his September.
A dramatically different feel.
"Seeing the consistent results brought more confidence," Campbell said as the Jaguars (2-9) prepared to play the Los Angeles Rams (7-4) at SoFi Stadium in Inglewood, Calif., Sunday at 4:05 p.m.
"It's week to week, finding something to get better at. It's having faith in myself, self-talking with myself that each week I've got to get better at something and try to be consistent."
Campbell, who entered the season as the Jaguars' nickel corner, struggled at times early in the season – with injuries and with playing the ball in the air. While those struggles were high-profile and well-documented, so, too, was the support from Jaguars Head Coach Urban Meyer.
Meyer throughout the season said he believed in Campbell, praising him again this week in the wake of a standout performance this past Sunday against the Atlanta Falcons.
"He is a really gifted guy and he cares deeply," Meyer said. "I'm really high on him right now."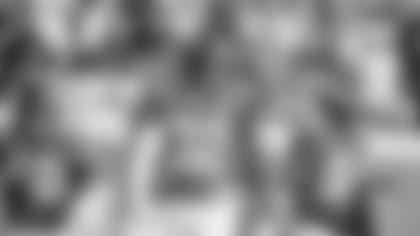 Campbell, who became a starter following the late-September trade that sent CJ Henderson to Carolina, struggled in his first start against the Cincinnati Bengals and allowed two long passes to rookie wide receiver Ja'Marr Chase.
But after missing the next two games with a toe injury, Campbell began to fulfill the potential that made him the first selection of Round 2 of the 2021 NFL Draft. He registered three tackles against the Falcons with three passes defensed and his first career interception – becoming the fourth Jaguars rookie in the last 20 seasons with at least three passes defensed and an interception in one game.
"It's just that competitive nature, not giving up," Campbell said. "That's a mindset everyone should have: 'Don't quit just because things aren't going your way.' There's always adversity to overcome. I just kept having that mindset."
Campbell, who played at Plantation (Fla.) American Heritage High School before attending the University of Georgia, added, "Coming from South Florida, a football area, you play the best of the best. You have to bring your 'A Game' every week. At my position, I have to have short-term memory anyway. I'm always hungry and trying to get better and won't accept losing."
Campbell, too, said Meyer's support was key.
"It means a lot, knowing that your coach has your back," Campbell said. "That makes you want to continue to fight for him and play hard for him."
Campbell said his improvement came on many fronts. He said he has spoken throughout the season with college coaches from Georgia and friends in the NFL – "I have a lot of supporters on my team" – and that hard work yielded results.
"Week to week, the game slows down for me, because at the end of the day preparation leads to a lot of success," he said. "Watching film and also getting reps – be it in practice or in a game – allowed me to get more comfortable out there."
Campbell, who has started eight of nine games this season, has started all five games since the Jaguars' Week 7 bye. He has 42 tackles (30 solo), with seven passes defensed – with five passes defensed since the bye.
"It's been great," Jaguars safety Rayshawn Jenkins said. "Anytime you can see a younger guy in this league improve every week that says something about that guy. Not only physically, but mentally. It's hard to play in this league. You're playing against great players every Sunday. He struggled a bit in the beginning, but he's starting to pick it up and he's starting to come on right now."
Campbell said, "I just want to keep making plays and help this team win some games. I want to help us finish this season on the right note and come in rolling next season. I'm going to continue to stay humble and stay hungry and continue to want more. I always feel that it's never enough.
"There's always room for improvements. If I keep that mindset, I think the future will be bright."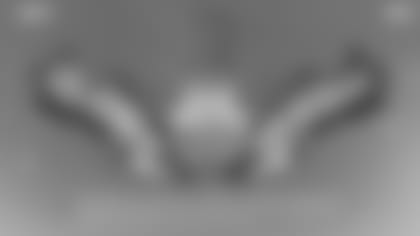 Campbell this week also discussed his My Cause, My Cleats initiative: the National Urban League: "I just feel like in this world and this nation there's a lot of inequality. I just want to get the recognition and the attention out about the African American community not having the equality and fair resources that everyone else has – whether it be education or jobs or kids getting laptops for school. That was something that meant a lot to me."