Now, let the debate really begin.
With the jaguars.com Top 25 Jaguars of All-Time being unveiled over the past week, there undoubtedly have been arguments each day over where this player or that player ranked. Such is the nature of lists, particularly all-time rankings.
But today we unveil Nos. 1-5 . . .
That means unveiling the top spot, and among Jaguars followers, that means arguing over two of the most-beloved, most-productive players in franchise history – left tackle Tony Boselli and running back Fred Taylor.
They each were first-round draft selections. They each came to the Jaguars with high expectations. They each fulfilled them in a big way.
In this ranking, Boselli was No. 1. It was close – as close as possible, really. Boselli received first-place votes from five panelists and Taylor received first-place votes from three. Most the panelists agreed it was close, and few would be upset if the order was reversed. Each player was that good and each meant that much to the franchise.
As for Nos. 3-5, there was less debate. Jimmy Smith. Maurice Jones-Drew. Mark Brunell.
All were pretty well entrenched in their spots when the votes were tallied. All have helped define eras. All made multiple Pro Bowls. All helped teams to the postseason, and like all of the players in the Top 25, all created memories for a fan base that won't soon be erased.
Now, a closer look at Nos. 1-5:
**5. Mark Brunell, quarterback.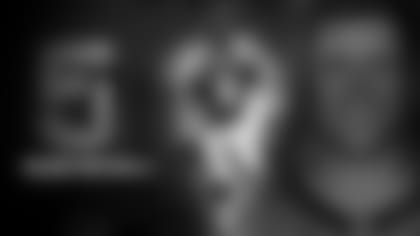 How acquired: Trade from Green Bay Packers, 1995.
About Brunell:  After being acquired by the Jaguars in a trade with Green Bay for a third- and fifth-round selection in the 1995 NFL Draft, Brunell moved into the starting position later that season. . . . From 1996 until the early part of the next decade, he was one of the faces of a franchise and led the Jaguars to postseason appearances from 1996-1999. . . . He also quarterbacked the Jaguars to division championships in 1998 and 1999 and to AFC Championship games following the 1996 and 1999 seasons. . . . A three-time Pro Bowl selection following the 1996, 1997 and 1999 seasons, Brunell set a franchise record that still stands when he passed for 4,367 yards in 1996. . . . Holds Jaguars career records for passing yards (25,698), attempts (3,616), completions (2,184) and touchdowns (144).
**4. Maurice Jones-Drew, running back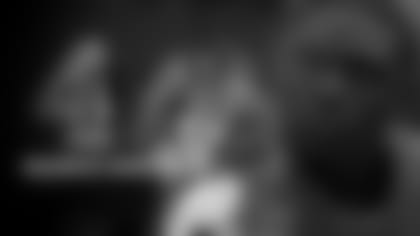 How acquired: Second-round selection (No. 60 overall), 2006 NFL Draft.
About Jones-Drew: A three-time Pro Bowl selection, Jones-Drew in the past three seasons has emerged as one of the premier players at his position in the NFL. . . . While sharing the backfield with Fred Taylor early in his career, he was one of the most versatile, productive backs in the league, setting a franchise record for all-purpose yards as a rookie and scoring 40 touchdowns rushing, receiving and returning kickoffs. . . . Moved into the starting running back position in 2009, and has rushed for at least 1,324 yards in every season since. . . . He led the NFL in rushing with 1,606 yards and eight touchdowns in 2011, becoming the first Jaguars player in team history to win an individual rushing, passing or receiving title. . . . Has rushed for 6,854 yards and 80 touchdowns in six NFL seasons.
**3. Jimmy Smith, wide receiver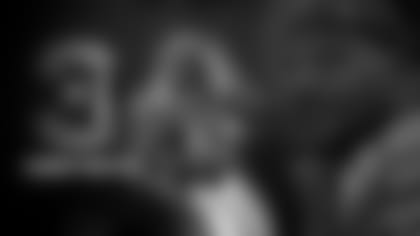 How acquired: Free agent, 1995.
About Smith: Signed in early 1995 as one of the team's first "street" free agents, Smith during his Jaguars career became one of the team's early success stories. . . . A second-round selection by the Cowboys in 1992, he was released by Dallas and Philadelphia in 1994. . . . After catching 22 passes for 288 yards and three touchdowns in 1995, he had at least 1,000 yards receiving in nine of his final 10 seasons with the team, and missed just five games in his Jaguars career. . . . He finished his Jaguars career with 862 receptions for 12,287 yards and 67 touchdowns and made the Pro Bowl each season from 1997-2001. . . . He was a two-time second-team Associated Press All-Pro selection.
**2. Fred Taylor, running back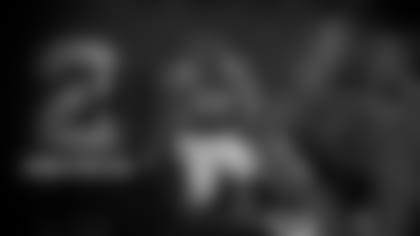 How acquired: First-round selection (No. 9 overall), 1998 NFL Draft.
About Taylor: A running back with a rare combination of size and speed, he remained productive remarkably deep into an NFL career that spanned 13 seasons, 11 with the Jaguars. . . . His impact in the NFL and with the Jaguars was immediate, and he made a serious push for Rookie of the Year honors with a memorable 1998 season in which he scored 17 touchdowns, including a career-high 14 rushing. . . . Finished his career with seven 1,000-yard rushing seasons and was named to the Pro Bowl in 2007, his 10th NFL season. . . . Averaged 4.6 or more yards per carry a remarkable eight times. . . . Remains Jaguars all-time leading rusher with 11,271 yards and 62 touchdowns on 2,428 carries. . . . Will become second player inducted into Pride of the Jaguars in 2012.
**1. Tony Boselli, offensive tackle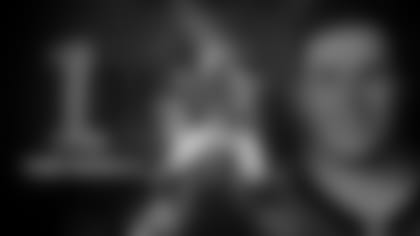 How acquired: First-round selection (No. 2 overall), 1995 NFL Draft.
About Boselli: The first draft selection in franchise history, he immediately became the face of the franchise when he was the second player selected in the 1995 NFL Draft. . . . After missing the first four games of his rookie season with a knee injury, he moved into the starting lineup and remained there, starting all but five games until the end of the 2000 season. . . . A three-time first-team Associated Press All-Pro selection, he is the only player in franchise history to received the honor three times. . . . From 1996-2000, he was arguably the best left tackle in the NFL. . . .  Made the Pro Bowl five consecutive seasons from 1996-2000, making it in 2000 after sustaining a torn anterior cruciate ligament in the 1999 regular-season finale. . . . Was the first player inducted into the Pride of the Jaguars in 2006.