PHILADELPHIA, Pa. – The momentum was there, then it was gone.
Gone, too, was the giddy feeling of the Jaguars' winning streak and a chance for a second consecutive impressive road victory.
Quarterback Trevor Lawrence threw an early touchdown pass and the Jaguars took an early double-digit lead, but it vanished in a flurry of mistakes – including five turnovers by Lawrence – and the Philadelphia Eagles dominated the final three quarters en route to a 29-21 victory on a rainy, gray day at Lincoln Financial Field Sunday afternoon.
"You can't turn the ball over five times like we did and expect good things to happen," Jaguars Head Coach Doug Pederson said. "We're going to be in games like that, where the conditions aren't going to be favorable. We just have to do our part to hang on to the ball."
The Jaguars, after one-sided victories over the Indianapolis Colts and Los Angeles Chargers in Weeks 2 and 3, slipped to 2-2. The Eagles – the NFL's last remaining unbeaten team – moved to 4-0.
"Obviously, I've got to play better," Lawrence said. "Our defense gave us a chance to win it at the end of the game. I'm just pissed because I let those guys down. Too many turnovers. All of them were me today, so no one else to blame there. That's really frustrating."
Lawrence completed 11 of 23 passes for 174 yards and two touchdowns with an interception and four lost fumbles. Two lost fumbles came in a second quarter in which the Eagles turned a 14-0 deficit into a 20-14 halftime lead. The Jaguars, after entering the game seventh in the NFL in total offense, were outgained 401-218 Sunday.
"It definitely sucks right now," Lawrence said.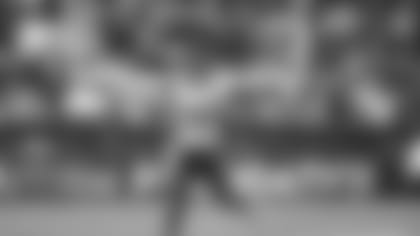 Lawrence's final lost fumble came on a strip sack by linebacker Haasan Reddick, with defensive tackle Javon Hargrave recovering at the Jaguars 13 with 1:48 remaining.
"We've just got to finish," said Jaguars wide receiver Jamal Agnew, who caught four passes for 50 yards and both of Lawrence's touchdown passes. "I feel like we hurt ourselves a lot today. Credits to them, they're a great team but we're also a great team. But you can't win if you keep beating yourself. We've just got to get back to the drawing board. We're a close-knit group so we're going to clean it up."
The Jaguars entered the game a league-leading plus-seven in turnover differential, having forced an NFL-high eight turnovers and having committed one. They had five turnovers and one takeaway Sunday.
"You don't want to blame it on conditions," Jaguars wide receiver Christian Kirk said. "We expect to go out and play our best ball regardless. It's a tough one, that's a good football team. So, we definitely are going to be critical of ourselves and look to next week."
Philadelphia rushed for 210 yards Sunday. The Jaguars entered the game No. 1 in the NFL in rushing defense, having allowed 55 yards per game rushing. Eagles running back Miles Sanders rushed for 134 yards and two touchdowns.
Eagles quarterback Jalen Hurts completed 16 of 25 passes for zero touchdowns and an interception, with a 59-yard interception return by Jaguars safety Andre Cisco giving the Jaguars a 7-0 lead with 11:15 remaining in the first quarter.
The Jaguars registered two sacks Sunday – one by outside linebacker Josh Allen and a half sack each by defensive linemen Dawuane Smoot and Adam Gotsis.
"I'm proud of our guys," Pederson said. "They fought there at the end and gave us a chance to at least see what was going to happen there at the end of the game, but the turnovers really cost us today."
Cisco's early interception return for a touchdown ended the Eagles' first possession; cornerback Darious Williams deflected a pass from Hurts to wide receiver Zac Pascal, with Cisco catching the carom and weaving down the sideline. The Jaguars moved quickly and efficiently on their next drive – their second of the game – with Lawrence capping the possession with a four-yard touchdown pass to wide receiver Jamal Agnew for a 14-0 lead with 3:50 remaining in the first quarter; Lawrence keyed the drive with a 24-yard pass to Agnew on 3rd-and-5 from the Jaguars 25.
Momentum changed dramatically in the second quarter, with Hurts rushing three yards for a touchdown on 4th-and-goal to make it 14-7 with 9:13 remaining in the half. The Eagles forced three-and-on the Jaguars' ensuing drive and a 10-yard run by Sanders made it 14-14 with 3:55 remaining in the second quarter. Lawrence fumbled a snap on 3rd-and-1 from the Jaguars 31 on the ensuing drive and Reddick recovered at the Jaguars 35. Eagles running back Kenneth Gainwell capped the ensuing possession with 10-yard run, with kicker Jake Elliott missing the ensuing extra point for a 20-14 Eagles lead with :26 remaining in the second quarter.
Neither team scored in a wet third quarter, with Eagles cornerback James Bradberry ending a potential Jaguars go-ahead drive with an interception off Lawrence at the Philadelphia with 4:17 remaining in the period.
The Eagles pushed the lead to 23-14 with Elliott's 28-yard field goal with 13:42 remaining. A five-yard touchdown run by Sanders with 8:49 remaining pushed the lead to 29-14. An eight-yard touchdown pass from Lawrence to Agnew with 7:19 remaining pulled the Jaguars to within eight, 29-21.
Wide receiver Zay Jones was among the Jaguars' seven inactive players Sunday after being listed as questionable Friday on the team's final injury report of the week with an ankle injury; cornerback Shaq Griffin played after missing last Sunday's victory over the Los Angeles Chargers with a hip injury and being listed as questionable on Friday's final injury report of the week.
Also inactive for the Jaguars Sunday: Outside linebacker K'Lavon Chaisson (ankle), guard Cole Van Lanen (hamstring), wide receiver Kendric Pryor, running back Snoop Conner, safety Tyree Gillespie and cornerback Montaric Brown.
Jaguars DE Foley Fatukasi sustained a quad injury in the fourth quarter and did not return.