JACKSONVILLE – This was not a day for worry. Not even close.
A day after the 2022 regular-season opener, Jaguars coaches and players discussed correcting mistakes and learning to win. And about a game that could have been won.
They talked, too, about a team moving in the right direction despite a disappointing result.
"The resilience everybody showed on both sides of the ball was great," wide receiver Christian Kirk said Monday, a day after a 28-22 loss to the Washington Commanders at FedEx Field in Landover, Md.
"It shows the culture and type of guys we're trying to build here."
The Jaguars turned an 11-point halftime deficit into a 22-14 lead by outscoring the Commanders 19-0 to start the second half before allowing long touchdown drives – and long touchdown passes – on two key fourth-quarter possessions.
The Jaguars held the Commanders scoreless on their first four second-half possessions, with the offense scoring on all four possessions during that span.
"There was no panic with this group, which was really good to see," Head Coach Doug Pederson said. "The players had a lot of confidence they were going to pull that one out. We're not going to panic."
Pederson said he expects that to be true of the team overall – and that he doesn't expect a team that has lost 30 of 34 games to have a feeling of "here we go again" after a Week 1 loss.
"It starts with me, and I not going to let that creep into our thinking at all," Pederson said. "I'm just not going to let that happen."
The Jaguars on Sunday allowed the Commanders scoring drives of 78 and 90 yards after taking the lead. The Jaguars' final two possessions produced two first downs, with the second ending with quarterback Trevor Lawrence's lone interception of the game.
"The most important thing is learning how to win," Kirk said, adding: "It doesn't happen overnight. This stuff is going to take time. Good teams finish. We definitely have some work to do to be a good team. We have to learn how to finish football games. That's how you make a living in this league and become one of the better teams. You finish games in tight situations like that."
Said Pederson, "It's an ongoing process you do have some young players who are playing and it's a different game. We as a coaching staff, and myself, have to continue to educate the players on that."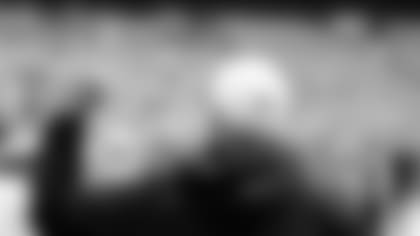 Kirk, a fifth-year veteran who signed with the Jaguars as an unrestricted free agent this past offseason, said he spoke to teammates Sunday about the importance of keeping a Week 1 loss in perspective.
"It's just the first game," Kirk said. "Not to say it didn't count, but how we were able to battle back and coming out in the second half … there are flashes of us being a good team. That's one thing we can at least hang our hat on, but this week becomes even more important.
"That's how the NFL is: The next week is always the most important, especially with a divisional opponent (the Indianapolis Colts) coming here. We have to flush this and move on."
Pederson on Monday discussed the play of multiple rookies Sunday:
Outside linebacker Travon Walker (one sack, one interception): "He played well. There's some room for improvement, obviously, in his game. But I thought overall did some good things."
Inside linebacker Devin Lloyd (team-high 11 tackles): "Devin did OK. There's some room for improvement there. Things were a little fast early for him. He just has to learn to exhale, take a deep breath and get the game to slow down for him and be a little more in control."
Center Luke Fortner: "I'd say not great, but good. At times, the game felt fast. He's doing the right things and heading in the right direction from an assignment standpoint, but we just have to get those young guys to kind of slow down and exhale a little and trust their instincts."
Pederson on Monday discussed the Jaguars' 13 penalties for 90 yards Sunday, calling an illegal shift and illegal formation offense "unacceptable. … I kind of put that back on the staff, the coaching staff and myself … we've just got to make sure we've got the guys in the right spots and we're doing the things during the week to eliminate that. We just can't do that. They know it. They understand that stuff. We've just got to eliminate those."
Pederson on multiple missed tackles Sunday: "It's early in the season, but we've got to do a better job there. I felt like we were trying to get the big hit a lot of the time when you can just come to balance, break down and make the play." … Pederson said third-year left guard Ben Bartch "settled down" Sunday after some early struggles, adding that he had "no concern" about the offensive line overall. "No concern with Ben or the offensive line," Pederson said.