JACKSONVILLE – Urban Meyer remains confident.
No, the Jaguars haven't scored as consistently lately as they did shortly before last month's bye. And yes, that is a concern.
But the Jaguars' first-year head coach said Tuesday the offense can be more productive through the final seven games of the 2021 season – and that there is enough speed on offense to be just that.
Added Meyer, "I feel our staff has to do a good job with a little bit of creativity, which I feel we haven't done. And [we've] got to get the ball in the hands of the guys that score. We have to do that."
Meyer, speaking as the Jaguars (2-8) prepared to play the Atlanta Falcons (4-6) at TIAA Bank Field Sunday, expressed confidence in rookie quarterback Trevor Lawrence – and emphasized that season-ending injuries to wide receiver DJ Chark Jr., wide receiver/running back Travis Etienne Jr. and wide receiver returner Jamal Agnew don't mean the offense can't be productive.
Chark has been out since Week 4, Etienne has been out since the preseason and Agnew sustained what Meyer confirmed Tuesday was a season-ending hip injury in a 30-10 loss to San Francisco Sunday.
"We still have good players," Meyer said. "You'll never hear me say [otherwise]. Those guys are all legitimate fast. We just have to be creative in the game planning and make some plays. That's execute, and it's a great challenge this week to do that."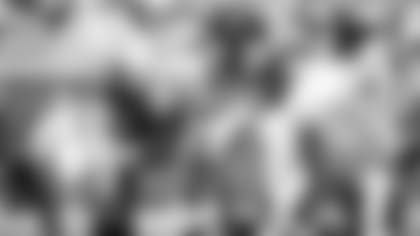 The Jaguars, after averaging 19.4 points per game in six games before a Week 7 bye, have scored 43 points in four games since. They have scored four touchdowns in that span, all with the team trailing by 10 or more points.
"I felt good about the trajectory," Meyer said. "That changed about a month ago."
The dip coincided with a heel injury to running back James Robinson sustained in the first half October 31 against Seattle. He missed the rest of that game and a victory over the Buffalo Bills the following week. He has rushed for 86 yards and two touchdowns on 24 carries in the last two games – a 23-17 loss at Indianapolis and the loss to San Francisco.
Lawrence, the No. 1 overall selection in the 2021 NFL Draft, has completed 79 of 140 passes for 676 yards and one touchdown with one interception since the bye. He had a passer rating of more than 90 in three consecutive games before the bye and his rating of 81.7 against San Francisco was his highest in the past four games.
"I thought he played better this week than he did against Indianapolis," Meyer said. "He played really well this week. You look at me like I'm nuts, but he did. The guys around him didn't play as well. He's growing up. He's a tough guy. We have the right quarterback."
Meyer said coaches have discussed using more run-pass-option offense, similar to what Lawrence ran at Clemson.
"Those conversations have been had: 'Do what he does well,''' Meyer said. "Those are conversations we've been having – really the last month. We were getting good balance run-pass then the brakes hit [when Robinson was injured]. We've just got to get that back."
Meyer said a reason for hiring offensive coordinator Darrell Bevell and passing-game coordinator Brian Schottenheimer is they employed similar concepts working with Seahawks quarterback Russell Wilson throughout the perennial Pro Bowl selection's career. As Meyer said earlier in the season, an issue with the approach is balancing Lawrence's strengths outside the pocket with injury risk and his long-term development as a pocket passer.
"They weren't resistant because we met for a long time," Meyer said. "I watched the film and I saw what they did with Russell as far as break contain, RPO, zone-read-type stuff. They did that with Russell. There's a fine line, too, about preparing a quarterback for a long career and keeping him out of harm's way and those are conversations we have daily."