SEATTLE, Wash. – Another trip to the Pacific Northwest …
… another long, long day.
With the offense struggling and the defense unable to disrupt quarterback Geno Smith consistently with the game in doubt, the Jaguars never seriously contended Sunday. Smith completed his first 14 passes, the Seattle Seahawks led throughout – and dominated a 31-7 victory over the Jaguars in front of 67,243 at Lumen Field.
"We'll get better; trust me," linebacker Myles Jack said. "This is humiliating. This is embarrassing. This is not something that anybody wants to be a part of as far as going out there and putting that product on the field. We have to be better. We'll get it right. The time is now.
"It's not what we want to put out there. It's not right."
The Jaguars lost for the fourth time in as many games in Seattle. They have been outscored there 121-39 and averted their fourth shutout in 27 seasons Sunday with a touchdown with 1:49 remaining.
Their last shutout loss came in a 41-0 defeat to Seattle at Lumen Field in 2009.
"Just disappointed," Jaguars Head Coach Urban Meyer said. "Obviously we have to play better. We have to prepare better. I didn't see that coming."
The Jaguars slipped to 1-6 after a Week 6 victory over the Miami Dolphins before last week's bye. The Seahawks (3-5) snapped a three-game losing streak and won for the first time this season without starting quarterback Russell Wilson.
Smith, starting a third consecutive game for Wilson, completed 20 of 24 passes for 195 yards and two touchdowns. He also ran for a touchdown, with his one-yard first-quarter run giving Seattle an early lead and touchdown passes to wide receiver DK Metcalf extending the lead in the second and third quarters.
"He played great, honestly," Jaguars defensive end Dawuane Smoot said, adding of the loss: "I don't think it's too much of a step back. It's tiny, fixable things. It's things we can work on and fix. We're going to take a step forward going into this week."
The Seahawks led 7-0 after the first quarter and 17-0 at halftime, with the Jaguars never really threatening after that.
Lawrence completed 32 of 53 passes for 238 yards and a touchdown. He also threw a second-quarter interception, his first interception with the game not yet decided in the last four games.
"It's not concerning, it's just we played like crap today," Lawrence said. "That's going to happen every now and then, but we can't let this happen again, for sure."
Jaguars running back James Robinson, who entered the game eighth in the NFL in rushing, left in the first half with an ankle injury. He did not return after rushing four times for 22 yards. The Jaguars rushed for 82 yards overall on Sunday.
Seahawks wide receiver Tyler Lockett caught 12 passes for 142 yards and set up the Seahawks' first touchdown. The Jaguars had just 99 yards at halftime.
"That definitely wasn't it," Jack said. "That wasn't what we planned to do. There are certain things we definitely, definitely clearly have to tighten up. It's just us beating ourselves. It's the same thing every week. The cool thing is when we do put together a solid game, it's going to be something remarkable. We have to stop shooting ourselves in the foot.
"I'm speaking from the players' perspective. There are times when things might not be right, but we have to be the ones on the field to make things right. You have to put it on us."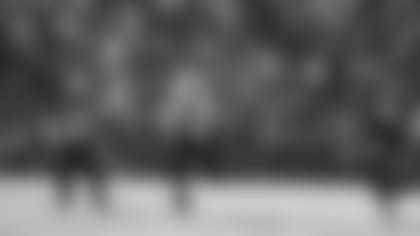 The Seahawks, after the Jaguars punted to end the game's opening possession, took a 7-0 lead with an impressive 10-play, 80-yard drive that ended when Smith scored on a one-yard run. Smith set up the touchdown with a 27-yard pass to Lockett that was originally ruled a touchdown and was overturned to give Seattle 1st-and-goal from the 1. Smith's dive came after the Jaguars stopped three runs from the one-yard line.
The Seahawks pushed the lead to double digits early in the second quarter, driving 73 yards following an interception by cornerback Quandre Diggs and taking a 14-0 lead when Smith threw 16 yards to Metcalf. They pushed the lead to 17-0 with a 31-yard field goal by kicker Jason Myers.
The Seahawks pushed the lead to 24-0 when Smith passed five yards to Metcalf to cap a 62-yard drive with 8:09 remaining in the third quarter; Smith set up the play with a 28-yard pass from Smith. 
The Jaguars averted the shutout when Lawrence passed five yards to wide receiver/returner Jamal Agnew, a play that cut the Seahawks' lead to 24-7 with 1:49 remaining. Seahawks running back Travis Homer returned the ensuing onside kick 43 yards for a 31-7 lead with 1:43 remaining.
Notable: The Jaguars' inactives Sunday: defensive end/linebacker Jordan Smith, tight end Jacob Hollister and defensive back Chris Claybrooks; the team placed rookie nose tackle Jay Tufele on injured reserve late last week with a hand injury. The Jaguars' current active roster stands at 51. NFL rules mandates that teams be at 48 active players following game-day inactive moves.
Injury report: Robinson (ankle) did not return after the first half.