Those things didn't include the Jaguars' halftime adjustments, particularly defensively. They very much did include wide receiver Jamal Agnew and tight end Dan Arnold.
The two made big plays in a 24-21 loss to the Cincinnati Bengals Thursday – a game in which the Jaguars turned in their best offensive half of the season on the way to a two-touchdown first-half lead.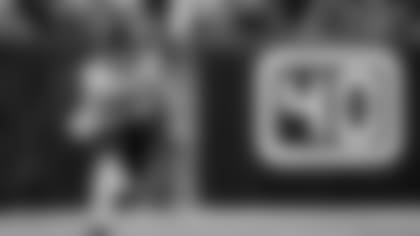 A couple of first-down-producing receptions by Arnold, a fifth-year veteran acquired in a trade with the Carolina Panthers Monday.
"I'm personally very excited about him," Meyer said during his weekly next-day media availability Friday.
Arnold, acquired in a trade for cornerback CJ Henderson, caught two passes for 29 yards Thursday. He has nine receptions for 113 yards this season.
"They're going to spend some time Monday when they get back working together. We're excited about his future."
Agnew had a 102-yard kickoff return touchdown in a Week 2 loss to Denver and a 109-yard missed field goal return touchdown the following week in a Week 3 loss to Arizona. He had an 11-yard run in the first half and a 27-yard, toe-drag reception in the second half Thursday working extensively with the offense for the first time this season.
"Jamal Agnew's value is incredible," Meyer said of Agnew, who switched from defensive back to wide receiver while with the Detroit Lions last season. "That's something I have to make a decision here pretty soon. We need playmakers on offense. We need those big hits and he's a big-hit guy. That was an excellent throw and catch by him and Trevor, and then also on the speed sweep … he's excellent with the ball in his hands.
"I think he can do both. I plan on doing both with him. We just have to keep a close eye on the workload."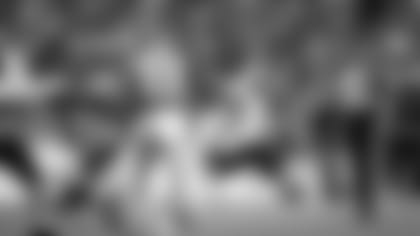 The Jaguars, after leading 14-0 at halftime, were outscored 24-7 in the second half Thursday – and they have been outscored in the second half of the last three games, 61-19. "I would imagine it's not conditioning," Meyer said. "I'm looking at halftime adjustments. It seems like the first part of the second half we've had a couple of issues. Against Arizona – as well as one last night – they went right down the field on us. We're looking at that." Meyer said the Bengals adjusted well at halftime, with quarterback Joe Burrow shifting at halftime to largely empty-backfield formations with multiple wide receivers so Burrow could take advantage of matchup advantages. "That's what they did," Meyer said. "Their second-half adjustment was better than ours. He [Burrow] wants to empty out and he wants to see the field. That's what they did with great success in the second half."
Meyer discussed a fourth-and-goal play from the Bengals 1 on which Lawrence was stopped for no gain by linebacker Logan Wilson and defensive tackle Larry Ogunjobi, a play that kept the Jaguars' lead at 14-0 entering halftime. Meyer said the play originally was designed to pitch to running back James Robinson. "It was designed to get James on the outside," he said. "We were going to fake like we were going inside because their expectation was going to be heavy defense inside – and then flip it to James. The end went up-field on us. You look back now – and James was running the ball real hard and the offensive line was playing well, too."
Meyer said he had no update regarding kicker Josh Lambo, who missed Thursday's game after missing practice Tuesday and Wednesday for personal reasons. Lambo, after converting 76 of 80 field goals from 2017-2020, missed his first three field goals this season and missed two of three extra points in Week 3 against Arizona. Matthew Wright converted three of three extra points kicking for the Jaguars against Cincinnati. "The guy's a workaholic," Meyer said of Lambo. "The guy's a grinder and he's talented. We're all personally trying to get him through it. That's what he's working through." … Meyer on running back Carlos Hyde's absence Thursday: "He practiced all week and came the day of the game he had some shoulder soreness and really couldn't go."