JACKSONVILLE – Senior writer John Oehser, senior correspondent Brian Sexton and team reporter Ashlyn Sullivan with quick thoughts on the Jaguars' 30-10 loss to the San Francisco 49ers in a 2021 Week 11 game at TIAA Bank Field in Jacksonville Sunday
This was not a step forward. That's maybe Sunday's biggest disappointment for the Jaguars – that after showing improvement much of the last month, they squandered an opportunity in front of their home crowd with a performance that could only be described as a step back. The 49ers were as advertised – physical on both sides of the line – and overpowered the Jaguars from the start, with a 20-play game-opening drive setting the tone. While the defense had a few inspired moments early, it wasn't close to enough to counter key penalties or an offense that continues to struggle – and that has scored just two meaningful touchdowns in the last four games. The offense hasn't scored a touchdown when trailing by fewer than 10 points since before an October 24 bye, and that's just one statistic illuminating how much rookie quarterback Trevor Lawrence and that unit are struggling. "We have to be better," Lawrence said. The Jaguars had a chance Sunday to play a physical team tough and show that the improvement of the last four weeks was real. They didn't, and that's a major disappointment.
Not again. Perhaps most frustrating Sunday: a first half that felt too much like a few previous first halves this season, with penalties contributing to a 20-3 halftime deficit. The Jaguars twice had chances to stop the 49ers' first drive – which lasted 13:05 and led to a short field goal – but a third-down hold on safety Rayshawn Jenkins and a third-down offsides on defensive end Dawuane Smoot extended the drive. Jenkins in the second quarter was called for unsportsmanlike conduct – and ejected – for throwing a punch at 49ers wide receiver Jauan Jennings. "That's not like him," Head Coach Urban Meyer said of Jenkins. "What can you do? I'll address it. He is a captain and very well-respected – respected by me. We've got to get that fixed." Jenkins' unsportsmanlike penalty gave the 49ers first down at the Jaguars 14 after a tackle by safety Andrew Wingard on wide receiver Deebo Samuel for a one-yard loss on third down apparently had forced a field goal attempt. Jaguars linebacker/defensive end K'Lavon Chaisson was then penalized for roughing the passer, giving the 49ers 1st-and-goal at the 6. That led to a six-yard touchdown pass from 49ers quarterback Jimmy Garoppolo to wide receiver Brandon Aiyuk. A few of those penalties were admittedly marginal, but such mistakes have happened too often for the Jaguars this season – and they undoubtedly hurt Sunday.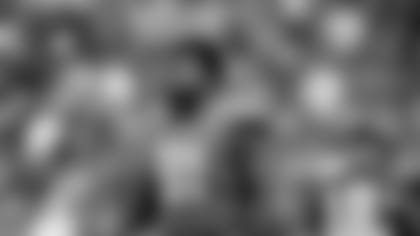 It was over early. Pick your moment. I personally felt the game turned on Jenkins' holding penalty on third down on the opening drive that negated a sack that would have forced a punt. You just felt the Jaguars had no answers for the 49ers; it was apparent on that 20-play drive someone had to play above the Xs and Os. Smoot finally made a play with a five-yard sack on Garoppolo, but Jenkins' mistake took it away. You might say the turning point was a three-and-out series the Jaguars posted on their first possession – their only possession of the first quarter Sunday. It felt that way at that moment also. The correct answer? Probably a 25-yard run by 49ers wide receiver Deebo Samuel for a touchdown followed by a lost fumble by Jaguars wide receiver Laviska Shenault's fumble. Jenkins inexplicably erred again when he punched Jennings, with that automatic first down quickly becoming a 17-0 deficit. Penalties, turnovers, missed tackles all contributed and it was a deflating, demoralizing, dispirited performance by a team that hoped to finish the season strong.
Seven more weeks of watching this offense play in a box. The Falcons next Sunday will follow the game plan of the 49ers (Sunday) and Colts (last week) and crowd the line against the Jaguars' offense. That's what happens when you lack the speed outside that forces a defense to play straight. It may seem even longer than that if what we're seeing from injured Jaguars running back James Robinson is all we can expect. He has played with a heel injury since late October, and last week was listed on the injury report with a knee injury. He isn't as sudden as before the injuries; for a guy who lacks top-end speed, that suddenness – the ability to change direction on a dime – is what makes him dangerous. Plus, if the defense can't play better than the Jaguars did on Sunday, the offense is only going to struggle more than it did.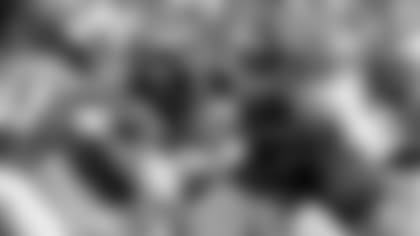 Yuck. This game was uncompetitive on all levels. The Jaguars were down 10-0 in the blink of an eye, the offense HAD to do something to get momentum back … and Shenault fumbles. The Jaguars are not good enough right now to come back from crucial mistakes like that. The Jaguars also finished the game with eight penalties for 56 yards. The 49ers had one penalty the entire game. Quarterback Trevor Lawrence spoke after the game about how it was inexcusable for the offense to go three-and-out on the first offensive drive after the defense was on the field for 13 minutes. "There's no magic pill to fix this," Lawrence said. He's right… and there is not one thing the Jaguars can fix to suddenly win. Sunday was just bad football. They can play better, but help is not on the way.
Don't worry about him. A week after he fumbled on the final play against the Colts, Lawrence was not to fault for the result Sunday. He finished with 158 yards and completed 16 of 25 passes, very similar to Garoppolo's stats. The offense is stagnant around Lawrence and cannot get anything going. The injuries we are starting to see pile up certainly are not helping. One of the best offensive weapons, wide receiver Jamal Agnew, went down with a hip injury that did not look good, and offensive lineman Cam Robinson battled an injury all game. James Robinson does not look to have the same speed a before the heel injury. This offense needs to elevate in order to help their quarterback, and I do not see how that happens with the roster at this moment. Meyer and Lawrence walked off the field arm in arm, with Meyer saying it was a moment where he told the rookie they would get through this. "I love that guy, how could you not," Meyer said. "We got our ass kicked and there will be a day where we don't get our ass kicked. Trevor will be a part of those days."