John Oehser, Jaguars Senior Writer
Preparation won't be a problem – neither will pressure.The Jaguars-Titans winner will win the AFC South. With such stakes, pressure is a pregame topic – particularly considering the Jaguars' youth and the Titans' status as two-time defending division champions. But the thought here is pressure won't be nearly as big an issue as many are speculating – and it sure won't be a deciding factor. Not only is Jaguars quarterback Trevor Lawrence experienced on big stages having played in two College Football Playoff National Championship Games, Head Coach Doug Pederson is uber-experienced in pressure situations having coached the Philadelphia Eagles to the Super Bowl following the 2017 season – then navigating the Eagles to the following two postseasons with multiple must-win late-season victories. Remember, too: The Jaguars have been playing pressure games throughout the second half of the season. "We've been motivated," wide receiver Marvin Jones Jr. said, adding of the Jaguars' 2-6 start: "We put ourselves in a hole and every game after that was like a playoff game. That's how we treated it. I don't think this is anything different." The Jaguars will embrace the moment Saturday. They will be aware of the moment's bigness. But they won't be overwhelmed by it.
High impact.When looking for why the Jaguars are a victory away from an AFC South title, it's best to start with Lawrence and Pederson. The duo has emerged quickly as one of the NFL's top quarterback/playcaller combinations, and figure to remain so for the foreseeable future. But another major reason is the Jaguars' 2023 free-agency class, a group that may be turning into the best free-agency class in franchise history. Wide receivers Christian Kirk and Zay Jones and tight end Evan Engram are the team's top three receivers, and all have had career seasons. Guard Brandon Scherff has solidified the offensive line, and linebacker Foye Oluokun has a chance to lead the NFL in tackles for a second consecutive season. Defensive lineman Arden Key is one of the team's most reliable defensive playmakers, and defensive tackle Foley Fatukasi and cornerback Darious Williams have been solid in recent weeks. "One of the commonalities is the type of character Doug and the staff and Trent really set out to find," Kirk said. "They're leaders, guys who work hard. They're team guys and put it all on the line every day. That's a big thing when you come onto a new team and a new locker room. We all kind of got a clean slate and a chance to do our own thing. Everybody has really bought in and played for one another." Free agency is a risky way to build a winning roster and free agents are expensive mistakes as often as they are success stories. But this group has fit in remarkably well in the locker room and produced at a remarkably high level. No way this late-season run happens without it.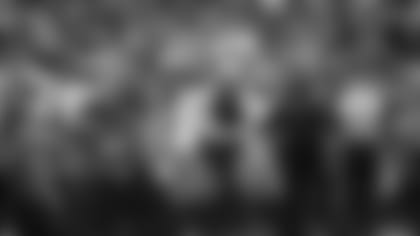 Brian Sexton, Jaguars Senior Correspondent…
Life.You can't have a quick thought about the NFL this week without thinking about – and praying for – Buffalo Bills safety Damar Hamlin. I watched the medical trainers, then the medical professionals, race to save Hamlin on Monday and I thought about former Boston Celtics star Reggie Lewis, who collapsed during a 1993 summer workout and died of hypertrophic cardiomyopathy. Lewis' death came a few years after Loyola Marymount star Hank Gathers collapsed and died during a conference championship game ahead of the 1990 NCAA Tournament; I'll never forget when CBS broke into coverage of the game I was watching to report one of the most famous players in college basketball dying of hypertrophic cardiomyopathy. In the years afterward, it became common practice for defibrillators to be on the sidelines of sporting events from professionals to youth sports. I couldn't help but think of those two men and how they might have played a part in the NFL being prepared for Monday night in Cincinnati. These young people are among the world's best athletes, and they're trained by experts in the science of human performance. Yet, they're human, just like you and me. Life is precious.
Football. On Saturday night, we who love Jacksonville get to celebrate together as the Jaguars try to do what most of us thought unlikely to happen this season. Oehser and I talked endlessly during the summer that six or seven wins would be amazing for this team. When the Jaguars lost five winnable games in October, that number seemed absurd. Yet here they are. If you read this column regularly, you know I've been making comparisons to the 1996 team, and the two teams keep connecting. That team needed a fifth consecutive win against Atlanta on the final Sunday of the regular season to make the playoffs. This team has won four consecutive games entering Saturday. The fact that it's against a rival for the AFC South title makes this the most anticipated regular-season game since that '96 finale – and maybe the biggest regular-season game in franchise history. The turnaround highlights the jobs Pederson and his staff and General Manager Trent Baalke and his staff have done in building a roster – and keeping them focused. It's an amazing turnaround. Hopefully, there are more chapters to write after Saturday. We live in a wonderful city, and the football team we follow is likely to keep Jacksonville in the forefront for seasons to come. Enjoy.