JACKSONVILLE – They're not done yet. Not even close.
The Jaguars are in the playoffs for the first time in five seasons – and as veteran safety Rayshawn Jenkins sees it, that's part of the story. But it's absolutely not the end of the story.
"Our mindset is, 'Hey, we're here, but we're not satisfied just getting here,''' Jenkins said as the Jaguars (9-8) prepared to play the Los Angeles Chargers (10-7) in an AFC Wild Card Playoff game at TIAA Bank Field Saturday at 8:15 p.m. "We would like to make a good run."
Jenkins, a sixth-year NFL veteran safety now in his second season with the Jaguars, joined senior writer John Oehser for this Wild Card Playoff O-Zone Podcast. He discussed multiple topics, including his memorable play that helped secured the Jaguars' 2022 AFC South title.
Jenkins' sack forced a fumble that outside linebacker Josh Allen returned 37 yards for the game-winning points in a 20-16 victory over the Tennessee Titans at TIAA Bank Field Saturday. (View the Can't Miss Play HERE)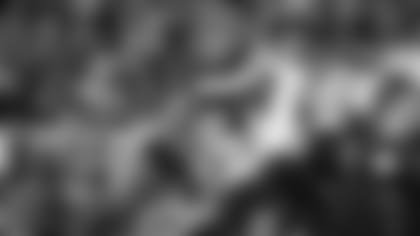 "The first thing I think about is, 'Let's go .. my coach trusts me to make a play in this situation,''' Jenkins said. "That's huge for me. I'm saying, 'I've got to go. I don't want my guys covering too long. This is for my team.' Normally, I go for the sack. But I got back there and this time, 'I've got to get this ball out. A sack is not going to do right now.'
"As soon as I saw his arm up, I literally just launched and tried to swing at his arm."
Jenkins said the celebration that followed created another issue.
"We had one more possession: We were so tired … we had to calm down because there was so much energy," he said. "We were going right back out there; that's a small detail we forgot in that moment. Now, I'm on the oxygen tank a minute later. We had to go out there for another possession and stop them.: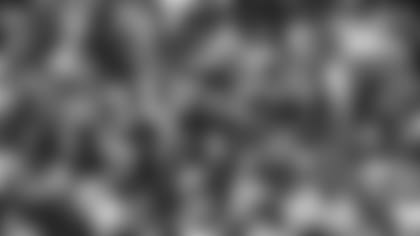 Jenkins added, "But once we went out there, I knew from the energy from us, from the crowd … we felt it … we knew the game was over."
Jenkins also discussed the crowd of 70,050 that made Saturday's victory one of the most memorable home games in franchise history, and the prospect of another such atmosphere Saturday.
"It was crazy," Jenkins said. "It was so energetic. It didn't surprise me at all, because I knew this city would show us love if we handled what we needed to do on the field. We had to do our part on the field to get that thing packed out. It's unreal once you play in it and we're hungry for more."
View the entire O-Zone Podcast with Jenkins above. Click HERE to view more episodes in this series.