John Oehser, Jaguars Senior Writer
One for optimism … Make no mistake: Saturday marks the toughest task of the Jaguars' season. That's as it should be because advancing in the postseason is supposed to be hard, and the Chiefs at Arrowhead in January is perhaps the NFL's toughest current assignment. So, what give the Jaguars a chance Saturday? A few factors, including a pass rush suddenly pressuring quarterbacks at big moments and a quarterback in Trevor Lawrence who at times in the last two months has played at as high a level as any NFL quarterback. But the biggest reason this team can win Saturday is it absolutely believes it can. The Jaguars have three victories over postseason teams since Halloween, and they have won six consecutive games – the third-longest winning streak in franchise history. The streak is significant. Winning has become a habit for this team, and teams on long winning streaks – whatever their record – can be very tough outs in the NFL postseason. Yes, the Jaguars enter Saturday with a record four games worse than the Chiefs. But the two teams have the same 6-1 record over the last seven games and both teams won their last five regular-season games. Don't expect the Jaguars to enter Saturday with the idea that they can't extend their streak.
...and one for concern. The Chiefs are the NFL's most consistent team in recent seasons, winning a seventh consecutive AFC West title in 2022 and earning the AFC's No. 1 seed for a third time in five seasons. They have the likely NFL Most Valuable Player in quarterback Patrick Mahomes, and one of the best play-callers/head coaches in Andy Reid – a duo that mirrors the Jaguars' duo of Lawrence/Head Coach Doug Pederson, but whose experience could give it the matchup advantage. One area for concern for the Jaguars Saturday: A tendency to start slow, which could play into the Chiefs' ability to start fast – particularly at Arrowhead. The Chiefs have led after the first quarter of their last five home games, all Chiefs victories. That plays into their defensive strength of a fierce pass rush, which gets more effective when given a lead in a home venue that's among the league's loudest and most intense. The Jaguars have trailed in seven of their last eight victories, and have trailed by at least a touchdown in six of those victories. Rallying as consistently as the have is impressive – and memorable – stuff, but it's a trend that will be brutally hard to continue at Arrowhead Saturday. "We have to make it a point to start fast, to score points," Jaguars tight end Evan Engram said. "It has to be a full team game."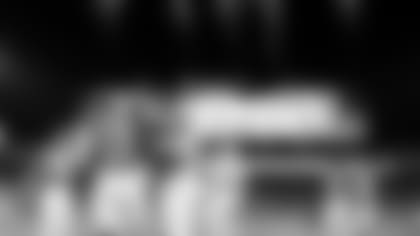 Brian Sexton, Jaguars Senior Correspondent…
So, if you're Pederson, what's your game plan Saturday? No one is picking the Jaguars to pull an upset at Arrowhead against a team hosting a Divisional Playoff game for a fifth consecutive season. The Chiefs also have the likely NFL Most Valuable Player in Mahomes. But the Chiefs aren't unbeatable simply because they have played in the last four AFC Championship Games – and if the Jaguars play their best game of the season, they can win. So, would you put it all on the arm of Lawrence and try to match the Chiefs point for point? Or would you take a page from the Titans' game plan against the Jaguars in Week 18 and play ugly, running the ball and trying to keep Mahomes on the sidelines for as much of the game as you can? I can argue for shortening the game, but the Chiefs can score. And as the end of last season's 42-26 overtime victory over the Buffalo Bills in the divisional playoff showed, they can score in a hurry. The Jaguars will have to score – and the good news is these Jaguars have the potential to score 30-plus points against a very good, but certainly not great, Chiefs defense. I say they let it rip and hope the defense can give them extra possessions with takeaways – and that special teams can provide points and field position.
"Whether it's our money or house money, we're here." Pederson knows what's waiting in Kansas City – and how tough it will be to beat Chiefs Head Coach Andy Reid at Arrowhead – but he is conceding nothing. We all know this team is a year How to Watch ahead of schedule, but Pederson knows how hard it is to get to this point – and he knows that while it might seem the Jags will be here year after year with a quarterback like Lawrence, he would be foolish to dismiss this chance they have in front of them as a "nothing to lose game." He knows better. I think Pederson relishes the chance to face his football mentor in Reid and to keep this rebound season of historical proportions heading to even greater heights. I expect his team to be thoroughly ready to play Saturday and entirely undaunted by an atmosphere that may be the best in the NFL, especially in the playoffs.