JACKSONVILLE – Peter King watched closely and listened closely. And learned a lot.
The longtime NFL analyst likes a lot about the Jaguars and their immediate future, and he shared why recently. One of the reasons is Trent Baalke.
"He has had some really good signings; he has had some really good draft choices," King said.
King, now an NFL writer/analyst for NBC Sports and author of Peter King's Football Morning in America, joined senior writer John Oehser recently for this edition of the O-Zone Podcast. He discussed multiple NFL-related issues, also discussing what he learned about the Jaguars watching closely their late-season run to the 2022 AFC South title into the postseason.
Part of what he learned had to do with Baalke, now in his third season as the Jaguars' general manager.
"One of the things Trent Baalke has done is he's really boosted the overall talent level of this team," King said.
King spoke with Head Coach Doug Pederson multiple times late in the season and into the postseason as the Jaguars won seven of their last nine regular-season games to clinch the AFC South title for the first time since 2017.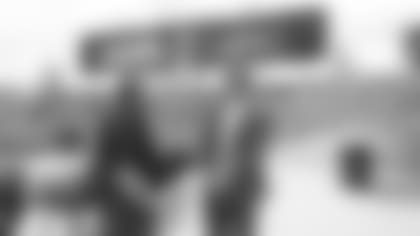 "Doug Pederson basically was going to be – and has been – a football coach [for the Jaguars]," King said, "and that's all he is. He's not looking for endorsements or TV jobs. He's not looking to be an oracle because he's not an oracle. He's a football coach who gets his team to believe in him."
King, too, discussed Jaguars quarterback Trevor Lawrence. The No. 1 overall selection in the 2021 NFL Draft, Lawrence threw 25 touchdowns and eight interceptions in 2022 after throwing eight touchdowns and 17 interceptions as a rookie. It was one of the biggest turnaround from a quarterback's rookie season to his second season in NFL history.
"The quarterback in this franchise has taken, I think, a bigger leadership role," King said. "That comes with a longer period of time in the game. To me, I really appreciate all three of those things. If you don't have good personnel acquisition, if you don't have a good coach, if you don't have a good quarterback – and a quarterback with leadership tendencies … those are three elements of a championship team.
"I think this year the Jaguars proved they have three burgeoning elements of a championship team."
Listen to the entire O-Zone Podcast with King below. View more episodes HERE.