NASHVILLE, Tenn. – Senior writer John Oehser, senior correspondent Brian Sexton and team reporter Ashlyn Sullivan offer quick thoughts on the Jaguars' 20-0 loss to the Tennessee Titans in a 2021 Week 14 game at Nissan Stadium in Nashville, Tenn., Sunday
Different week, same story. This admittedly is an obvious thought, but it was overwhelmingly a storyline Sunday – and has been for the Jaguars the last five weeks. The Jaguars haven't led since a 9-6 victory over the Buffalo Bills, a span that now totals five games. They have trailed by at least 10 points in the first half all five of those games, a brutal statistic that reflects the team's offensive struggles and struggles against the run during the same span. The Jaguars' defense on Sunday allowed a first-drive touchdown and played survivable bend-but-don't-break defense the rest of the first half. The defense, in fact, played admirably the entire game and allowed the Jaguars to continue to have a chance and trail "just" 10-0 at halftime despite Tennessee holding advantages in first downs (15-4), yards (162-84) and time of possession (19:02-10:58). The defense has hung on in recent weeks. It's difficult to hold on forever. "The game of football will always be about complementary football and that's offense, defense and special teams working together," Head Coach Urban Meyer said late Sunday afternoon. "When that happens, you win games. We're not doing that right now."
Maybe this was the low point. The Jaguars have had multiple rough performances this season – with offense, defense and special teams all struggling on different weeks. But Sunday's performance had the feel of a low point – not so much from a defense that continued to play hard and keep the game relatively close. But this was the first time the Jaguars had been shut out in 12 years (at Seattle, 41-0, October 2009) and an offense that has struggled in a big way for the last month certainly hit a low point Sunday. Four yards on six carries for running back James Robinson. A team-record eight yards rushing as a team. A season-high four interceptions for rookie quarterback Trevor Lawrence, all attempting to rally in the second half. The Jaguars also committed nine penalties for 73 yards. A third game of the season under 200 yards total offense and a second time in as many weeks. So, yeah – this felt like the low point. One would hope.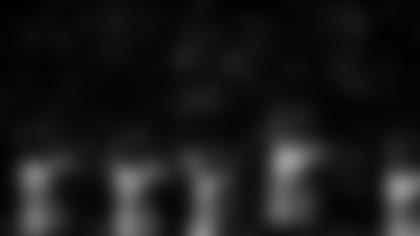 Pick a number. Four yards for Robinson, four interceptions for Lawrence, three holding penalties on left guard Andrew Norwell, two wins in 13 games, one head coach under intense scrutiny and zero points for the first time since 2009. And to borrow a title from author Judith Viorst; It was a terrible, horrible, no good, very bad day for the Jaguars in Nashville.
Don't point a finger at the defense. The Jaguars' defense gave everything it had yet again. There are a bunch of tough guys on that side of the ball; Dawuane Smoot, Roy Robertson-Harris, Shaq Griffin, DaVon Hamilton, Damien Wilson, Jihad Ward and Myles Jack made tackle after tackle on Sunday in Nashville. They did a nice job against a rushing offense that put up 270 in New England before their bye week and Titans quarterback Ryan Tannehill was barely above average with a steady pass rush in his face. What the defense lacks is a game-changing element – the Pick Six or the Scoop-and-Score – and if the unit could do it, we would have seen it already. There will be a great deal of money and plenty of draft capital spent on the offense next spring but don't forget the defense. They have a good base defensively but need more playmakers.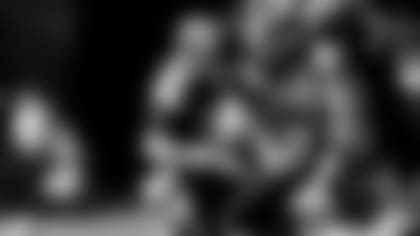 Shutout. The Jaguars went into halftime down 10-0 and got the ball to start the third quarter. Had they scored a touchdown, they would have been right back in the game. Instead, the Jaguars ran a trick play that didn't work, tight end James O'Shaughnessy dropped the ball on a well-defended play and a pass by Lawrence was intercepted after wide receiver Laviska Shenault Jr. tipped the ball to a Titans defender. Momentum over, drive over – and it was radio silence on the sideline after that interception. Lawrence threw three more interceptions. I don't blame him for taking chances downfield. He has no other choice, but man … some of those throws were really bad decisions. One of the biggest problems is once momentum shifts for this team, it is nearly impossible to get it back. Once again, the penalties were outrageous – especially on the offensive line with false starts and holding negating the few big plays the offense made. And the Jaguars could not run AT ALL. They finished with eight yards on eight carries. The Titans knew if they took away the Jaguars' running game they would have no problem winning. Welp ... they were right.
Defensive line did its part. Once again, the defense kept the Jaguars in the game in the first half thanks to the pressure of the defensive line. The Jaguars sacked Tannehill four times and were continuously getting pressure. It has been the theme for weeks that is not going to change this season: the defense can only do so much. A frustrated cornerback Shaquill Griffin said Sunday all the defense can do is continue to focus on itself: "I can't mess up because I am worried about someone else. I won't let that happen. We're figuring out right now who really loves football." Meyer said one of the biggest takeaways is the Jaguars are not playing complementary football right now, and that is the key to winning. They haven't played complementary football all season and I do not see how this gets any better this season with their offensive personnel.