JACKSONVILLE – Tennessee Titans Head Coach Mike Vrabel needs to be in the NFL Coach of the Year conversation.
Since losing running back Derrick Henry to a broken foot, the Titans are 2-0 – and playing most of the season without wide receiver Julio Jones, whom they traded for to be a centerpiece of the passing game, they're 8-2 on the season.
It would have been impressive enough for the Titans to be an AFC frontrunner without one of those guys – but without both, they're a game and a half in front of the Baltimore Ravens for the No. 1 overall seed.
Additionally, they're on a six-game winning streak despite having played a league-high 82 players – two off the NFL record for players used in an entire season.
"Watching the players make plays, be excited, win football games, improve, celebrate with your teammates," Vrabel said. "That is what is rewarding for me."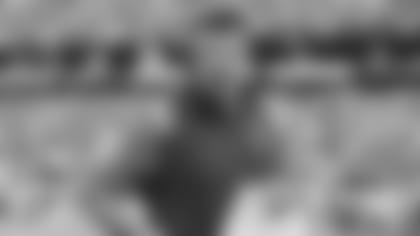 Vrabel can secure a fourth consecutive winning season as the Titans' head coach with a win against the Houston Texans this weekend. Plus, the Titans are 7-0 against playoff teams from last season. Since 2019, the Titans have a league-leading 10 wins in games decided by three points or fewer.
He has built a powerful team that knows how to win, and his players clearly appreciate the way he pulls it all together on a weekly basis.
"Coach does a great job finding a message for the week," quarterback Ryan Tannehill said. "I think over the course of time, we've seen those messages play out. It's not just something that's thrown on the board at the end of the week and you're like, 'Oh, it didn't really matter.' He does a great job of finding things that are relevant and then if we buy into it and execute it, it usually works in our favor on Sundays."
Texans Head Coach David Culley knows the Vrabel story well. He was part of the Steelers coaching staff when Vrabel played in Pittsburgh, then moved to New England and was with Vrabel and the Patriots when they won three Super Bowl rings.
"He was a very selfless kind of player, the kind of player you want on your team," Culley said. "He was very tough. It was always about the team. And his team is a reflection of who he is offensively, defensively and on special teams."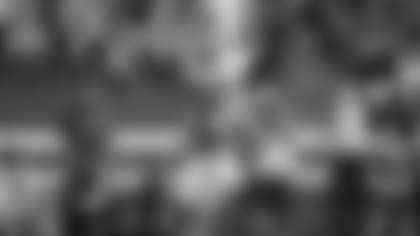 The Indianapolis Colts have rebounded after that seemingly disastrous 0-3 start to get to the brink of playoff contention at 5-5. Jonathan Taylor is the NFL's leading rusher, and the Colts defense leads the league with 21 takeaways on the season.
But it's quarterback Carson Wentz who is pushing the right buttons in his first season in Indianapolis, completing almost 64 percent of his passes with three interceptions. That number could be much higher considering how reckless Wentz has been with the ball. Recall the left-handed shovel pass he threw to Taylor for a two-yard completion against the Jaguars and the one to running back Nyheim Hines that was nearly intercepted.
Colts Head Coach Frank Reich is known to obsess over fundamentals and is fanatical about turnovers. Wentz's decisions on Sunday and most of this season haven't been costly, yet.
"I've told Carson the story many times what my dad used to say to me: 'If you're going to improvise and go out on your own and do your own thing, just make sure you get it right,''' Reich said. "Otherwise, you better stand up at the podium and take all the heat for it."
Wentz did when a left-handed attempt was intercepted and returned for a touchdown against the Titans – and when a shovel attempt was knocked out of his hands and turned into a fumble against the 49ers. Reich has seen some great quarterbacks who take chances such as Brett Favre and Patrick Mahomes and doesn't want to go overboard limiting Wentz.
"You see players do this all the time and get applauded for it," Reich said. "We want a filter on it, we don't want it happening too much, but we've also got to trust the player."
Wentz made enough plays against the 49ers and Jaguars to keep taking chances and he has just six turnovers to his credit this season. He's a tough guy to get on the ground because he's willing to keep fighting and throwing despite pressure. Wentz gets his coach and sounds like he's in search of the right balance between risk and reward.
"He knows that I'm a ballplayer, and I'm going to try and make the play, as long as I'm just not continuing to put the ball in harm's way," said the quarterback of his head coach. "I'm giving our guys a chance to make a play, or nobody."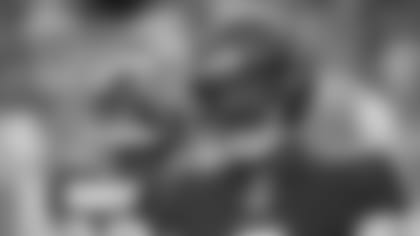 The Texans currently sit in the nearly the same position the Jaguars were in a season ago – in preparation for a full rebuild once this season ends. But they're not going to go down without a fight as evidenced by their decision to stick with journeyman quarterback Tyrod Taylor instead of Davis Mills.
Taylor missed six games with a hamstring injury sustained in Cleveland in Week 2 and returned two Sundays ago in Miami, where he threw three interceptions and posted a 42.8 passer rating. The Texans in that game reached the Dolphins 20-yard line four times but left the red zone without scoring a touchdown all four times.
Still, the veterans in Houston appreciate Taylor and the chance he brings for them to break an eight-game losing skid.
"I expect him to bounce back," said wide receiver Chris Conley, himself a journeyman who landed in Houston this season after two years in Jacksonville. "He's always been a hard worker. Regardless of what anyone has said about his performance, I know he's critiqued it harder. He's looked at it many more times than anyone else, and he's also worked at the things that have happened and the things he has to get better at, anything he considers a deficiency."
Culley said expects to improve in his first season as a head coach with eight games left to overcome some of the clock management and personnel issues that have been laid at his feet.
"There's been some things that I wouldn't say I wasn't ready for, but things that happened to me for the first time and you have a quick decision to make one way or the other," he said. "When you go with it, you have to deal with it. Some of those decisions have been good. Some of them I wish I would have had back. I think it's a learning curve as I move forward."