JACKSONVILLE – This won't be easy. Not even close.
The 2-8 Jaguars play the 4-6 Atlanta Falcons at TIAA Bank Field Sunday – and a Jaguars season that has been anything but simple to date could get even trickier moving forward.
Mounting injuries to an already struggling offense are why.
Wide receiver/returner Jamal Agnew, who had emerged in recent weeks as a feel-good story and a playmaking hope, is now on injured reserve with a hip injury sustained in a loss to the San Francisco 49ers last Sunday. The Jaguars had felt the need for speed offensively all season, particularly after season-ending injuries to running back/wide receiver Travis Etienne Jr. and wide receiver DJ Chark Jr.
Agnew's injury makes that need greater.
Concerning, too, is a lingering injury to running back James Robinson. The Jaguars' leading rusher, Robinson sustained a heel injury against Seattle on October 31. He missed the following week's victory over Buffalo – and while he played the past two weeks after being listed as questionable entering the weekend, he hasn't looked as quick as before the injury.
The offense has struggled correspondingly, scoring just four touchdowns and 43 points in that four-game span. Can the offense find big plays where they have had few in the last months?
That's a key question facing the Jaguars with seven games remaining in the season, and it's one thing the Jaguars must do to win Sunday.
1. Find big plays. The lack of big plays offensively is a season-long trend that has shown few signs of changing. And with no Agnew, this gets tougher because he has the team's three longest plays of the season – and his 66-yard touchdown run against the Colts two weeks ago is the Jaguars' only offensive play more than 30 yards in the last five games. This is a major priority. It's almost impossible to win always needing double-digit plays to drive the length of the field.
2. Get solid quarterback play. Jaguars rookie quarterback Trevor Lawrence has come under some criticism in recent weeks – some fair, a lot unfair. He played far better against the 49ers last week than many realized – and better than he had played against the Colts the week before. The Jaguars need more consistency – and a few big plays – from their developing franchise quarterback.
3. Run. Offensive production has dwindled since Robinson's injury – and with the running game struggling, all else has followed. Whether it's Robinson or reserve Carlos Hyde, the Jaguars must get production here.
4. Take the ball away. The Jaguars have a league-low five takeaways this season. They have failed to force a turnover in seven of 10 games this season. This defense has played well more often than not in the last month, but it must do more to help this struggling offense. Doing more is creating turnovers.
5. Feed Laviska. Jaguars Head Coach Urban Meyer this week made clear the need for offensive coaches to be more creative and to get the ball to players that score. Wide receiver Laviska Shenault Jr. must be considered in that group. Look for Shenault to get more touches this week, which could mean handoffs, short screens – pretty much anything.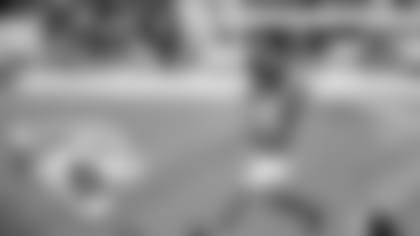 6. Make field goals. The Jaguars' two victories this season have come by a field goal and kicker Matthew Wright converted from more than 50 yards in each game. It's hard to imagine the Jaguars winning by a wide margin with the offense struggling. That means every opportunity must be maximized. And that means making all kicks.
7. Limit mistakes (defensively). The 49ers scored their first five possessions Sunday, which made it appear as if the defense played poorly. The unit didn't play great, but it also committed four first-half penalties. Three of those penalties turned third downs into first downs. This team can't give away situations like that and expect to win.
8. Use Arnold. Jaguars tight end Dan Arnold was the team's leading receiver during a five-game stretch leading to the San Francisco loss. He wasn't targeted in that game. A major reason was that the 49ers coaches knew his importance and designed defenses to take him away. Still, coaches – and Lawrence – must find a way to feed Arnold.
9. Pressure Ryan. Falcons quarterback Matt Ryan is in his 14th NFL season – and still playing at a high level. He has played very well at times this season – and the Falcons usually have won on those occasions. When he has been under pressure, the Falcons have had less success. If the Jaguars' defense has had a strength in recent weeks, it has been pressuring opposing quarterbacks. They must play to that strength Sunday.
10. Get a free touchdown. Face it: the way the Jaguars are playing offensively, they need an "unexpected" touchdown to win. A huge play in the passing game. A defensive touchdown. A kick return. This is a far tougher task with Agnew out, but someone needs to break a long – free – touchdown for this team. Someone. Anyone.
Purchase tickets to the Week 12 matchup, here.