JACKSONVILLE – A day after, senior writer John Oehser examines what we learned from the Jaguars' 9-6 victory over the Buffalo Bills in a 2021 Week 9 game at TIAA Bank Field in Jacksonville Sunday …
1. The Jaguars are getting their footing. The Jaguars not only beat the Bills Sunday, they have won two of their last three games. The 20-game losing streak that ended in October is a distant memory. And if it's premature to call the Jaguars "hot," it's fair to say they appear to be improving.
2. Pressure matters … The Jaguars not only sacked Bills quarterback Josh Allen four times, they registered eight quarterback hits and six tackles for loss. They also forced Allen to scramble at least three times. "That's what we're supposed to be doing," Jaguars defensive end/linebacker Josh Allen said. "This is our job."
3. … and so do takeaways. Why does pressure matter? It creates chaos, which creates takeaways. It's no coincidence that one of the Jaguars' best pass-rushing days of the season led to three takeaways – two interceptions and a fumble recovery. They also nearly had a fourth takeaway after a fourth-quarter sack by defensive lineman Dawuane Smoot. The Jaguars entered the game with two takeaways for the season. "When we fly around, when we don't hurt ourselves, we can be one of the best defenses out there," Allen said.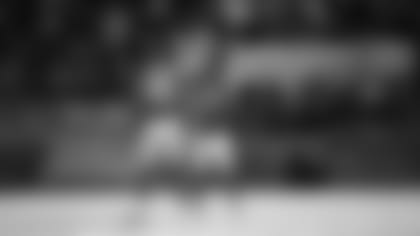 4. The Jaguars are capable of big-time defense. They held the NFL's No. 1 scoring offense to 301 total yards. The Bills, after field goals on the first two possessions, did not score on seven consecutive possessions. "Great defense is what saves the day," Head Coach Urban Meyer said. "I just felt a real confident defense that entire day out there."
5. Lawrence is OK. Jaguars rookie quarterback Trevor Lawrence left the game late in the second quarter with an ankle injury, saying afterward he worried initially the injury was serious. He went directly to the locker room for X-Rays and returned later in the same drive. Crisis averted. "We scanned it, nothing concerning there," Lawrence said.
6. Josh Allen is turning into a franchise defensive player. The Jaguars' Josh Allen – the defensive end/outside linebacker selected No. 7 overall in the 2019 NFL Draft – had the best statistical game of his career Sunday: eight tackles, a sack, a fumble recovery, his first career interception, two tackles for loss, a quarterback hurry. "I feel like I was in a great mindset and got to go out there and play," he said. The performance was no fluke. He had a game-changing play in a Week 6 victory over Miami and four tackles for loss in loss to the Seattle Seahawks Week 8. "He's an unbelievable player," Smoot said. "He really came out here and balled."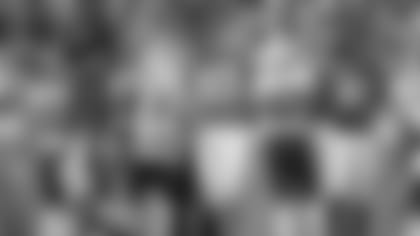 8. Bryan can produce. Jaguars defensive lineman Taven Bryan, a first-round selection in the 2018 NFL Draft, registered his first two sacks of the season Sunday. "People hated on him, but he got better," Allen said. "He's getting better. He's a big asset to this team." Smoot: "Taven is a dawg at the end of the day. There's a reason why he went first round."
9. Zone is working. The Jaguars have transitioned to primarily zone coverage from man-to-man concepts early in the season. "We really believed we were going to be a man coverage team and we had to adapt, and we now are a pretty good zone coverage team because of the hard work our coaches and players put in," Meyer said.
10. Speed at receiver remains an issue. The Jaguars' lack of speed at receiver showed again Sunday. The leading receiver was receiver/returner Jamal Agnew with three receptions for 27 yards. This contributed to a difficult day passing, with Lawrence completing 15 of 26 passes for 118 yards.
11. The Jaguars missed Robinson. With second-year running back James Robinson out with an ankle injury, the Jaguars rushed for 79 yards on 27 carries.