JACKSONVILLE – Urban Meyer focused on the future Monday.
As the Jaguars' head coach sees it, the team's chances to make something of the 2021 season remain bright.
"The reality is the AFC South is within striking distance," Meyer said.
The Jaguars are 0-4, but Meyer said they have improved in recent weeks. They can pull to within a game of first place in the South with a victory over the first-place Tennessee Titans (2-2) Sunday at TIAA Bank Field.
"That's the way the meeting started today, the reality … where do we stand?" Meyer said.
"This team is a much different team than it was Week 1," Meyer said. "In a tough environment [in Cincinnati], to go up and play like our players played … I was very proud of them. The team's a much better team than it was Week 1. We just have to keep improving.
"The reality is when you turn on the videotape Week 1 to Week 4 it's a markedly improved team. If we continue to make strides – which young team, new systems, you would expect that. I see it clear as day."
Meyer said he met with offensive coordinator Darrell Bevell and defensive coordinator Joe Cullen regarding second halves. The Jaguars have been outscored 61-19 in the last three second halves, with the Bengals outscoring them 24-7 and scoring on all four of their second-half possessions.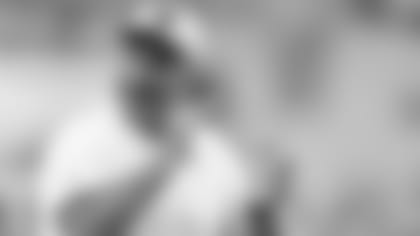 The Jaguars led Arizona 19-10 in the third quarter and the Bengals 14-0 at halftime.
"We're looking into that," Meyer said. "What can we do differently to get that energy and consistency, whatever adjustments we have to make. The first half, especially the last two games, were pretty powerful."
Meyer also praised quarterback Trevor Lawrence, the No. 1 overall selection in the 2021 NFL Draft who had the best game of his four starts against the Bengals. Lawrence completed 17 of 24 passes for 204 yards and no touchdowns with no interceptions and led three touchdown drives.
"He's fantastic," Meyer said. "The best thing is he took care of the ball, made great decisions, used his legs when necessary. He got down when he should have gotten down. He scored a touchdown. He's playing like the Trevor skill set. Fantastic.
"The team sees it. They see it in practice. He's a marked improved player right now."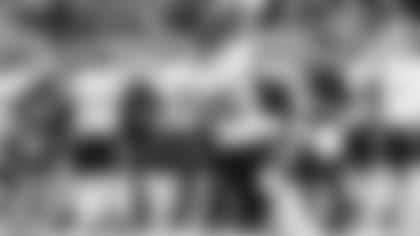 Meyer said wide receiver DJ Chark Jr. (ankle) and guard A.J. Cann (knee) will be placed on injured reserve following injuries sustained in Cincinnati Thursday, and that defensive lineman Roy Robertson-Harris (ankle) will return this week after missing two games. He also said rookie offensive tackle Walker Little will return this week from reserve/COVID-19. Second-year veteran Ben Bartch played in Cann's place Thursday, and Meyer said veteran Will Richardson Jr. likely will move to Bartch's swing-guard role with Little moving into the swing-tackle role Richardson played the first four games. "Someone's got to step up," Meyer said.
Meyer said kicker Josh Lambo "is back with us" and will compete with practice-squad kicker Matthew Wright this week. Lambo, after making 76 of 80 field goals for the Jaguars from 2017-2020, went 0-for-3 on field goals in Weeks 1-3 and missed two of three extra points against Arizona. He did not practice Tuesday or Wednesday for "personal reasons," and Wright converted all three extra points in Lambo's absence Thursday.
Meyer said he apologized to the team for a viral video that surfaced this past weekend. "It was stupid," he said. "I explained everything that happened. I should not have had myself in that type of position." Meyer said he remained in Ohio following the loss to Cincinnati to see his grandchildren. "We went to dinner that night. There was a big group next to us. They wanted me to come over and take pictures and I did. They tried to pull me out on the dance floor. I should have left." Meyer added, "I apologized again for being a distraction. A coach should not be a distraction." Meyer said he spoke to Jaguars Owner Shad Khan and General Manager Trent Baalke, adding that Khan was "very supportive."
WEEK 5 · Sun 10/10 · 1:00 PM EDT
AT