Jaguars Tickets | Jacksonville Jaguars - jaguars.com

Real Superheroes Wear Scrubs 🩺
The Jacksonville Jaguars would like to recognize our Healthcare Workers for all they do by offering 40% off tickets to the biggest rivalry game of the season: Week 18 vs. the Tennessee Titans! Follow the steps below to purchase your tickets.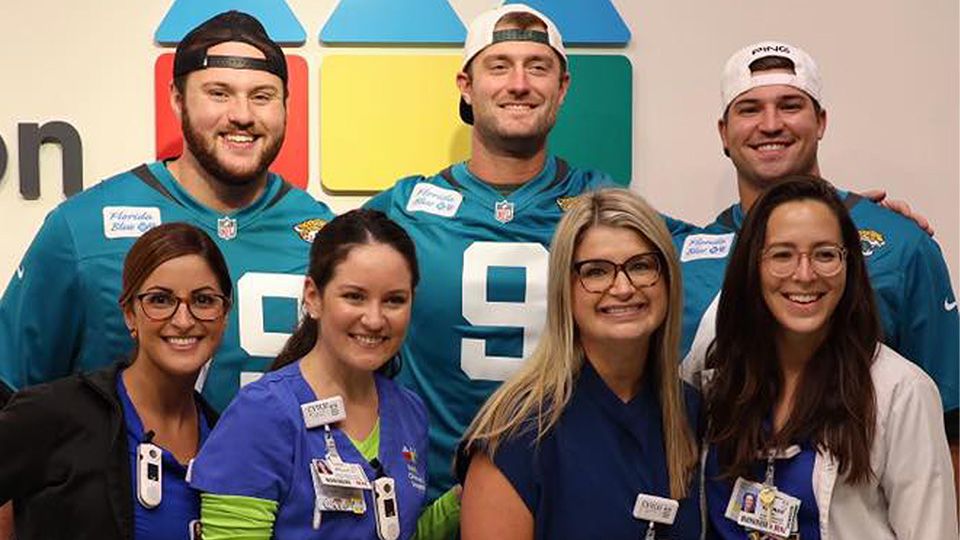 FOLLOW THESE STEPS TO PURCHASE TICKETS:
Click the "Verify Teacher Status"
Log in or Get Verified through XNow
Click Find Tickets and use the Interactive Seat Map to see the available sections
Have questions? Please contact the Jaguars Ticket Office at (904) 633-2000 option 3 or ticketing@jaguars.com.