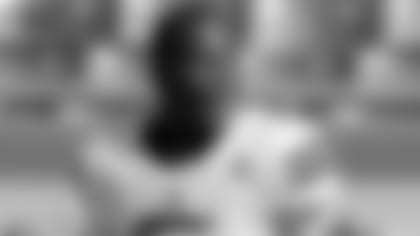 ](http://bit.ly/TBPics031714)

LOUISVILLE, Ky. – Take a breath, Teddyniks.
If you were one of the many Teddy Watchers on jaguars.com, Twitter, ESPN and NFL Network monitoring the high-profile, fast-paced, goings-on in the Trager Center Monday morning, step back from your IPhone or laptop or whatever and relax.
No, your guy didn't have a great day.
And yes, Teddy Bridgewater could have thrown better with more consistency at his Pro Day on a wintry University of Louisville campus Monday, but remember: This was just a Pro Day.
This wasn't the end-all and it doesn't mean Bridgewater will or won't go in the Top 5 and it doesn't mean he will or won't be selected by the Jaguars at No. 3.
It's a piece of the process, as Pro Days always have been.
A small piece. Of a large process.
This story – the one about how the whole Quarterback Issue in the 2014 NFL Draft will play out – has a long way to go.
All of that is important to remember as we look back on Bridgewater's Pro Day. This story will post on jaguars.com around 5 o'clock Monday – or about five and a half hours after Bridgewater threw for about 20 minutes to several Cardinals receivers.
Thanks to the miracle of live streaming and Twitter, we had the accompanying miracle of countless real-time draft analysts and experts cementing Bridgewater's career with each throw. Early on, as Bridgewater's passes wobbled a bit, many were convinced he could barely throw a football. Midway through, as he settled into a routine and looked good, accurate and NFL-ish, he nestled into a cocoon of greatness – at least in the Twitterverse – and as he struggled a bit with deep accuracy as noon approached …
How best to put Bridgewater's day in perspective? Where was the sense in what we saw?
Football people seemed torn on this front in the minutes after the Pro Day. Gil Brandt of NFL.com said it was a very good workout, and former Philadelphia Eagles quarterback Donovan McNabb said while it wasn't an A-plus, it was still very good.
Other analysts weren't glowing.
Kurt Warner of NFL Network told jaguars.com "it was a good workout, but not a great workout." That seemed to be the consensus among many, and it was voiced by NFL Network Draft Analyst Mike Mayock, whose voice as much as anyone's has the power and authority to form consensus in March and April.
"I thought Teddy's workout was very average," Mayock told jaguars.com. "From the tape I've watched, I expected to see a little better."
That may be the thing for Bridgewater proponents to remember Monday – that Monday doesn't jive with what many saw from his career at Louisville.
Bridgewater's day Monday shouldn't trump his college tape, and his college tape generally shows a player who's accurate. His day Monday also shouldn't trump that he's a football junkie, a kid willing and eager to put in the requisite hours in the video room and meeting room to play quarterback in the NFL.
"Teams who have done some board work with him see how intelligent he is," said McNabb, who also dismissed worries over Bridgewater's frame. "He has the size and he can throw the ball. This is one workout."
Bridgewater is a good football player, a good quarterback.
Monday doesn't change that.
At the same time, Monday might provide perspective on what many observers have said for some time about not only Bridgewater, but this entire quarterback class. When NFL types consider a Top 10 quarterback, they're considering placing a franchise's future into the hands of that player. When you do that, you want someone who jumps out in every phase – or at least a whole of them. You want someone you're excited about. You want someone who does enough in enough situations to make you think, "This player is special. Really special."
Blake Bortles of UCF. Johnny Manziel of Texas A&M. Bridgewater.
All are good and all are being considered potential Top 10 selections, but none have jumped out in every phase – or even a whole lot of them.
That's why debate remains. That's why the Jaguars and other teams in the Top 10 who need a quarterback haven't come out and said, "We are taking a quarterback." They are weighing facts. They are considering options. They are researching a decision as important as any in their football lives.
Mayock perhaps said it best Monday. He said while the quarterbacks at the top of the class are good, there are position players in the draft who are really, really good. If you're going to take a quarterback in the Top 5, he said, you better really love that quarterback because you're passing on a really good – potentially great – position player.
That's dilemma. That's the reality of the 2014 draft.
The Jaguars haven't said where they stand on the question. Quite possibly they won't until the draft. They gain nothing by providing hints in that area.
They were there in force in Louisville on Monday, with Dave Caldwell, Gus Bradley, Jedd Fisch and Tony Khan in attendance .They were there along with a slew of NFL head coaches and general managers doing the necessary legwork. They will be there Wednesday for Bortles at UCF, and will be there for Manziel at Texas A&M next week.
What the NFL saw Monday wasn't dazzling, and it perhaps wasn't what Bridgewater hoped to show. But breathe deep, Teddyniks…
This was only a Pro Day. That means that once a few days pass, it will be just another piece of a long process.
This story still has a long way to go.