It's been said that a picture is worth a thousand words.
Whether it's a picture of a rookie making his first touchdown or an emotion-filled shot of a Jaguars fan at TIAA Bank Field, photographs tell stories.
Each week during the regular season, we will show you team photographer Rick Wilson's favorite photo from game day. Below you'll find the winning shot from Week 15 vs. Ravens at M&T Bank Field.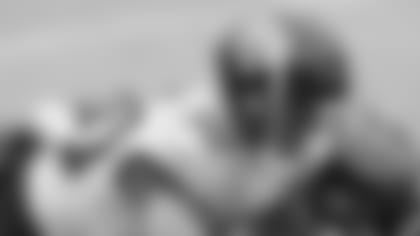 Camera: Nikon D4
Lens: Nikkor 400mm f/4
Exposure: 1/2000sec at f/4, ISO 1600
Why this photo? Jacksonville Jaguars running back James Robinson dives for the endzone against the Ravens. This photo shows his focus on reaching the goal line while being hit. It also clearly shows him making it as you can see the orange pylon below him.