It's been said that a picture is worth a thousand words.
Whether it's a picture of a rookie making his first touchdown or an emotion-filled shot of a Jaguars fan at TIAA Bank Field, photographs tell stories.
Each week during the regular season, we will show you team photographer Rick Wilson's favorite photo from game day. Below you'll find the winning shot from Week 2 in Tennessee.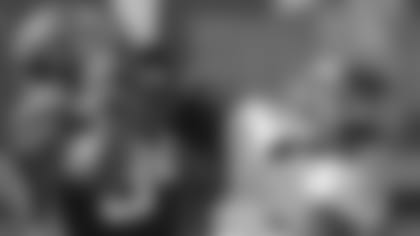 Camera: Nikon D4
Focal length: Nikkor 400mm f/2.8
Exposure: 1/5000 sec, f/4.0. ISO 400
Why this photo?
I like the expression on the face of the Titans linebacker who is making a great effort defending the pass. Despite the linebacker's arm attempting to knock the football away, Chris Thompson displays his strength grasping the football and his opponent's arm making sure he hangs onto the football. This play gave the Jaguars hope after being playing from behind the entire game until this play with 7:25 in the fourth quarter.