It's been said that a picture is worth a thousand words.
Whether it's a picture of a rookie making his first touchdown or an emotion-filled shot of a Jaguars fan at TIAA Bank Field, photographs tell stories.
Each week during the regular season, we will show you team photographer Rick Wilson's favorite photo from game day. Below you'll find the winning shot from Week 9 vs. Houston at the Bank.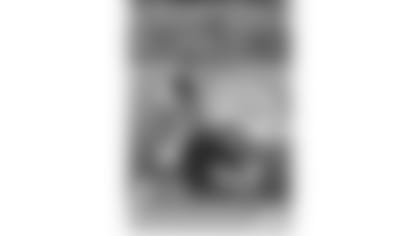 Exposure: 1/1250sec @f/4 ISO 1600
Why this photo?
This image captures the excitement of rookie quarterback Jake Luton scoring his first NFL rushing touchdown while making his first NFL start. The pure joy on his face, tossing the football and feet off the ground with the Jaguars logo in the background is a scene of emotion. It is exactly why these players play this game...for moments like these.