Brad Meester, Jaguars center, 2000-2013
On Retirement: "It's something that I've seriously thought about for a long time, I really have. It's been a tough decision for me because this is something that I love doing, I've done this for a long time and I truly love doing this. The more and more I thought about it, the more I know that it's time. I'm looking forward to that next chapter of my life and being able to spend some time with my family. I'm going to make these my last two games and retire at the end of the season here."
On emotions: "I don't know. I think there will be a bunch of emotions, really. It's going to be tough leaving this game because I've done it for so long. I know I'm going to miss a lot of the memories, the things that happened in the locker room with the guys, the memories that we make out here. But it's going to be exciting too. I'm going to be able to have my family out there, my kids will be all at the game, this one my last home game, and obviously at Indy (Indianapolis), all of my family will be there. So it'll be exciting to have them there and play those games for them."
On Jacksonville: "I love Jacksonville. This is really home for my family, we've been here for a long time, this is home for my kids. But I'm also looking forward to getting back to Iowa because I want my kids to be closer to their grandparents. They get to see them a couple of times a year, now we can see them as much as they come over I guess."
On Jaguars Head Coach Gus Bradley: "Yeah, I'm very glad to have this year with Gus, it's been an awesome year. Obviously I didn't want to have any regrets after last year if I didn't come back. I have no regrets, I'm glad I came back, it was an awesome experience for me to see what Gus is doing and (General Manager Dave) Caldwell, just where this franchise is headed it meant a lot for me to be able to come back and be a part of it."
On playing entire career for Jaguars: "That's right. I've been blessed with the opportunity to be with one team the whole time, very few people get that opportunity and I'm very thankful that they've given me the opportunity to be here this long. My family is very appreciative of that and the support that we've gotten. And to be able to go out kind of on my own terms means a lot too. I at least know this will be my last home game, so my kids can come. I know it will be my last game next week in Indy and then everybody can be there, my family and everybody can be there to see it. It'll mean a lot to me."
On his health: "I feel like I'm leaving it in pretty good shape. I've got some things that are banged up, there's no question that's going to happen. But obviously that was a big part too, was being able to leave this game healthy. I know there are a lot of times where guys stick around and try to get another extra year or something out of it and get banged up. I'm blessed with the opportunity to have good health, to be able to leave this thing with good health."
[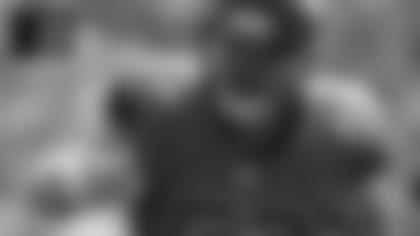 ](http://bit.ly/121813OLR)
Open Locker Room: Jaguars center Brad Meester announces that he is retiring.
[
](http://bit.ly/editorial121813)
Editorial: John Oehser reflects on Meester's career.
Gus Bradley, Jaguars Head Coach, 2013
"I think when I first met Brad he was kind of quiet and reserved and now that's not the case. I think it just takes a while for him to get comfortable, or maybe the environment has allowed him to feel more comfortable. Whatever the case is, we talked out on the field today, we talked today before the meeting and it's just a really good relationship and for me that's what coaching is all about, to develop those types of relationships and know they'll continue even after he's done playing."
[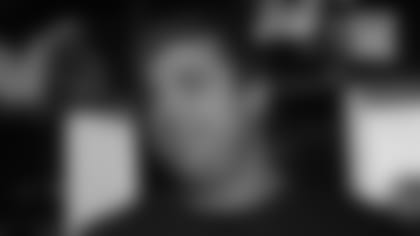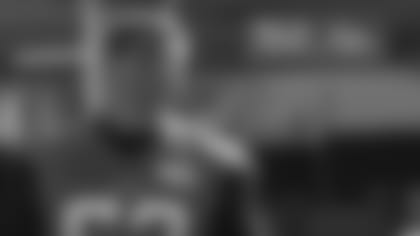 ](http://bit.ly/ITJvid12813)
Inside the Jaguars: J.P. Shadrick and John Oehser talk about today's Jaguars news.
[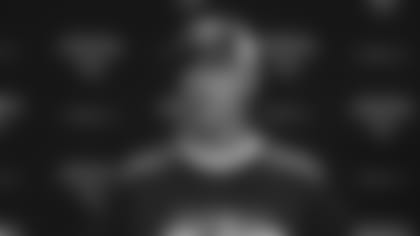 New York Giants Head Coach Tom Coughlin (Jaguars Head Coach from 1995-2003)
"We drafted Brad as a guard-center out of Northern Iowa. He played his first three seasons at guard before moving to center. Immediately we knew we had drafted a good guy and a good football player. He was powerful and wide and reliable, a very physical man who could run. Brad was a smart football player, the kind of player the quarterback could trust and a guy who would stabilize the line.
"He has been an outstanding citizen, very charitable-minded and active in the community from the beginning. He is the kind of guy you would want to have as a neighbor. He has a wonderful family. Brad and his wife Jamie have six beautiful daughters, and Brad and Jamie, you can depend on them. Brad has been very supportive of the Jay Fund since he came to Jacksonville, and has come to our Sunday night dinner every year.
"Brad should be very proud of the long, productive career he's had, and I wish he and Jamie and their family all the best as Brad moves on from the playing field."
[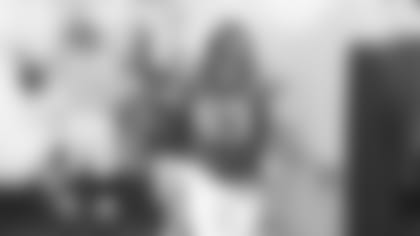 ](http://bit.ly/BMeester12813)
Brad Meester retires: Look back at photos from Meester's 14-year career with the Jaguars.
Chad Henne, Jaguars quarterback, 2012-present
On Meester professionalism: "Brad has been like that since I got here. I think he's held the offensive line to the most accountability and really got them to play better and understanding our scheme and getting them in the right places. You can't take away a guy like that and not give him praise because he's been doing it for a long time. (A) great leader for this team and I respect the hell out of him."
On Meester durability: "Consistency; he takes care of his body. I think he's a true guy that comes in here to work on his body and if he has injuries, gets the treatment he needs. He's done a great job over his career, especially in the trenches. To not come out with any major injuries in that position is unbelievable."
Tennessee Titans Head Coach and Hall of Fame Offensive Lineman Mike Munchak
"I think it's a great accomplishment of how well he took care of himself, number one. People underestimate how hard that is to do year in and year out. It's great dedication by him to make that happen in the weight room and the way he took care of his body. I've always enjoyed watching the way he played. He played like the game was real important to him. He was a leader of the offensive line for a lot of years. I got a chance to watch a lot of his career and always thought he was a good football player. He played well and he made the guys around him better. I thought he did a great job with the different quarterbacks he had. I'm always proud of offensive linemen because you don't get the attention he's deserved and the career he's had, I feel. I'm really happy for him and 14 is a big number to post and I'm sure he's proud of what he's accomplished. Is he retiring before our game or after?"
What an honor to play with a legend Brad Meester a 14 year vet. — Josh Evans (@JAYE9) December 18, 2013
Austin Pasztor, Jaguars right tackle
"My locker is right besides Brad's, it wasn't exactly news to me. I remember last year there was talk of it, so I had a fairly good feeling this would be Brad's last year. Obviously I'm going to miss him, he's a great teammate and a great center and leader of the o-line. We're definitely going to miss him."
Jordan Todman, Jaguars running back
"Being on time, doing the right things, being prepared and leading us, leading the offensive line. He's just someone great to learn from, a veteran who has been in the game for so long. Asking him questions, how'd he do it? I can learn from him and have as long a career as possible."
Josh Scobee, Jaguars kicker
"I'm really going to miss his leadership the most. You don't play 14 years in the NFL and be a starter for that long and leave on your own terms if you're not the right type of person for the job. Brad is the type of person that you want in the locker room. He's the type of guy you want to lead the o-line or any position for that matter. He's just a good person, he works harder than anyone I've ever seen at their position. He's a true professional in every sense of the word."
Marcedes Lewis, Jaguars tight end
"Being where he is right now, being able to last in this league, play at a high level, and just being the pro that he's been this entire time. He's been the same way since I got here. He's one of the guys that I learned from as far as to conduct myself on and off the field. I think me, (RB) Maurice (Jones-Drew), the guys that were here that are still here, we just respect him. These last two games are going to be big for him. We've got a lot to play for."