JACKSONVILLE – Senior writer John Oehser examines five key plays in the Jaguars' 30-10 loss to the San Francisco 49ers in a 2021 Week 11 game at TIAA Bank Field in Jacksonville Sunday
1. Whoops. The 49ers' game-opening drive wasn't about huge plays as much as it was about a methodical possession that consumed 13:05 to set the early tone. "They took about basically the whole first quarter," Head Coach Urban Meyer said. The 49ers used 20 plays to drive from their 11 to the Jaguars 2, with key plays coming when Jaguars safety Rayshawn Jenkins held on 3rd-and-6 from the 50 to negate a sack by defensive end Dawuane Smoot to give the 49ers a first down and when an offsides penalty on Smoot turned 3rd-and-4 from the Jaguars 16 into a first down. "It was just the penalties," defensive end/linebacker Josh Allen said. "We had opportunities to get off the field, and I feel like that could have changed the momentum of the game." The 49ers also converted 3rd-and-12 from the Jaguars 47 with a 13-yard pass from quarterback Jimmy Garoppolo to wide receiver Brandon Aiyuk, with 49ers kicker Robbie Gould converting a 20-yard field goal with 1:55 remaining in the first quarter for a 3-0 lead.
2. Three-and-out and … uh-oh. The 49ers had momentum after their opening drive, and the Jaguars' offense gave them even more momentum on the ensuing series. The Jaguars took possession at their 25 and faced 3rd-and-5 from the 30 after a one-yard loss by running back James Robinson and a six-yard pass from quarterback Trevor Lawrence to wide receiver Laviska Shenault Jr. Lawrence on third down threw deep to veteran wide receiver John Brown – active for the Jaguars for the first time in an ongoing effort to find deep speed and big plays in the passing game. Lawrence's pass fell incomplete, forcing a Jaguars punt after three plays and just 1:35 of possession. "You can't go three and out right there," Lawrence said. "We were on the field for probably like 40 seconds. You can't do that. We have to help them (the defense). That's all of us playing better, being in the right situation. That's just one example where we didn't play complementary at all."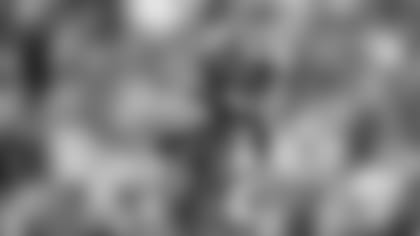 3. More methodical – and a quick hit. The 49ers extended their lead and took control of the game quickly after the Jaguars' early three and out. Garoppolo started the 49ers' second drive with a 34-yard pass to Aiyuk, with Samuel capping it with a 25-yard run around left end for a 10-0 lead with 11:24 remaining. Samuel led the 49ers with 79 yards rushing and a touchdown on eight carries and caught one pass for 15 yards.
4. Whoops again – and again. And again. The 49ers had outgained the Jaguars 156-5 and had 11 first downs to none for the Jaguars after Samuel's 25-yard run. What happened next all but ended the Jaguars' chances, with Shenault fumbling after a six-yard gain on the first play of the Jaguars' next drive. San Francisco linebacker Fred Warner recovered at the Jaguars 35 with 11:16 remaining. After safety Andrew Wingard stopped Samuel for a one-yard loss on 3rd-and-2 from the Jaguars 27, Jenkins was called for unsportsmanlike conduct – and ejected – for throwing a punch at 49ers wide receiver Jauan Jennings. That gave the 49ers a first down at the Jaguars 14. "We've got to get that fixed," Meyer said of Jenkins, a team captain. "We just have to have a grown man conversation: 'You can't do that, especially in your position – any position." Jaguars linebacker/defensive end K'Lavon Chaisson was then penalized for roughing the passer, giving the 49ers 1st-and-goal at the 6. Garoppolo capped the drive with a six-yard pass to Aiyuk for a 17-0 San Francisco lead with 8:25 remaining in the second quarter.
5. Still more Samuel – and more 'Niners. Samuel has been a dangerous weapon for the 49ers for two and a half seasons – and he was very effective for the 49ers Sunday. Not only did he run for the 25-yard first-quarter touchdown, but he also set up the 49ers' third touchdown with a similar run – this one for 21 yards to the Jaguars 3 on 1st-and-10 from the Jaguars 24 in the third quarter. Garoppolo four plays later passed over the middle to tight end George Kittle, whose one-yard touchdown reception gave San Francisco a 27-3 lead with 8:49 remaining in the third quarter.