JACKSONVILLE – He stood tall and answered strongly.
Jaguars quarterback Trevor Lawrence threw two interceptions on Sunday – one that barely mattered and one that meant much more. And after a second consecutive difficult Sunday afternoon, he responded to the inevitable post-game questions characteristically.
Jaguars Head Coach Doug Pederson echoed that sentiment following a 13-6 loss to the Houston Texans at TIAA Bank Field Sunday – the Jaguars' second consecutive loss and a second consecutive game in which Lawrence's mistakes were the primary storyline.
"He's going to get better," Pederson said. "He will get better. I'm not worried about that at all. We have a lot of faith in and trust in him. He can definitely do the job.
"We've seen it this season. We've just got to keep working on it."
Lawrence, after throwing six touchdown passes with one interception in the first three games, has thrown three interceptions in his last two. He lost four fumbles and threw a costly red-zone interception in a 29-21 loss to the Philadelphia Eagles last Sunday, following that with an inconsistent performance Sunday against the Texans.
Lawrence, the No. 1 overall selection in the 2021 NFL Draft, was impressive at times Sunday. He completed 25 of 47 passes for 286 yards with six completions of more than 20 yards. He drove the Jaguars inside the Texans 20 three times, but the Jaguars' most impressive drive of the game ended when Texans cornerback Derek Stingley Jr. intercepted Lawrence's pass to wide receiver Zay Jones on 2nd-and-1 from the Texans 7 early in the third quarter.
"I'd say I had a few plays out there that I want back – missed a few, that one play in the red zone," Lawrence said, calling the interception "a bad decision" and adding: "As a unit, we didn't take advantage of the opportunities that we had."
Lawrence, whose second interception Sunday came on a last-play Hail Mary, continued: "I have to look at the things that I have to do better. You look at some of the stuff we did. We moved the ball great. Guys made plays downfield. I thought I was confident, ripped a few in there, had some good plays, but it doesn't matter if you don't win.
"There's always a few plays that you go back and look, and you wish you would have gone somewhere else with the ball, taken a throw here or there. I think really I missed a few throws today more so than anything. When you watch the tape, it's going to be frustrating because you leave a lot out there."
Pederson on Sunday said the Jaguars' coaching staff must "figure out a way to get [Lawrence] settled into games."
"Trevor has to make sure he's in a good spot," Pederson said. "He sees everything. He sees the field well. We just have to continue to keep putting him in situations like that.
"You keep working. You don't pull back, and you don't add on. You just keep working every single day. That's the only way you get through it. We've got a lot of confidence in him and trust in him. He is our guy, and we're going to keep working through it.
"We're going to work through it together. He'll be better down the road for it."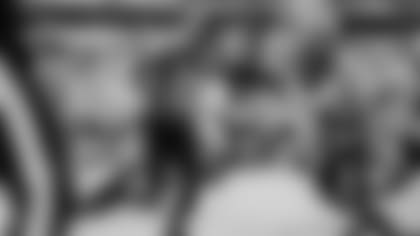 The Jaguars on Sunday outgained the Texans 422-248 and had a 22-15 first-down advantage but scored two field-goals on three possessions inside the 20 with the other red-zone possession ending on Stingley's interception. "When you get down to the red zone, you have to capitalize," wide receiver Marvin Jones Jr. "That's what we work hard on. We have to handle those opportunities. We definitely had a big hand in it. We just need to fix it. There were a lot of points in the game where we had our flow You could see it, but we weren't scoring. It doesn't matter how may yards you have; they had more points than us. That's really all that matters."
Jones: "That one stung, for sure. We had a lot of mistakes that obviously we wish we could have back, but we can't. Hats off to them [the Texans] but we have to be better. This hurts, obviously, but we'll battle back. We still feel good about ourselves. That's what makes it sting the most because we know who we are as a team. That's never going to falter."
Jaguars wide receiver Christian Kirk: "We're going to flush this one. We're going to get back to work. It's behind us. There's nothing we can do about it now. I know the type of guys we have on this team. We just didn't do a good job executing. That's all it came down to."