THOMASTON, Ga. – It's mid-May, and Travon Walker is talking about home.
He is discussing family, too, which is fitting because this tiny Georgia town – wedged into gritty red clay and rolling green hills – is home and family to Walker. It's where his story began a little more than two decades ago and from here, it still grows.
Walker, a Jaguars outside linebacker and the No. 1 overall selection in the 2022 NFL Draft, is in a very real sense larger than life here. Elementary schoolers and adults proudly wear Jaguars "44" t-Shirts and jerseys; road signs unabashedly bear his name. And in another sense …
Well, in another very real sense, he fits perfectly.
"This town definitely shaped me," he says, adding with a smile: "It's home to me, but a lot of people … even if I try to explain it to them, they still wouldn't know what it is, where it is."
Walker's football story began here in legendary fashion at Upson-Lee High School. But this isn't a football story as much as one about a town's pride in a player and a player's pride in his town – with a heavy dose of family, too.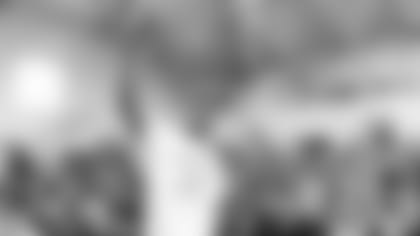 "Being in the small community shaped him," Walker's father, Stead, says of Thomaston – population 9,000ish, 80 minutes south of Atlanta, 30 minutes west of Macon. "Living in the city, there are so many things you can get involved in that draw you away from athletics and academics.
"We're minutes from the city limits, but there's still a difference. Here, it's all family."