JACKSONVILLE – September 25, 2005, was a significant day for the Marshall Thundering Herd football program.
Three weeks into the NFL season, the Jaguars played the New York Jets.
Making the game compelling: Jacksonville's Byron Leftwich and New York's Chad Pennington – the game's starting quarterbacks – were alumni of a Marshall program that still felt the lingering effects of a plane crash that devastated a university and community.
Flight 932 was returning members of the football program, university leadership and booster club from a game in Greenville, N.C., to Huntington, W. Va., in November of 1970. The plane crashed in bad weather into a hill just short of Tri-State Airport, killing all 75 people on board.
The crash of Flight 932 so devastated the Huntington community that it nearly led to the discontinuation of Marshall's football program.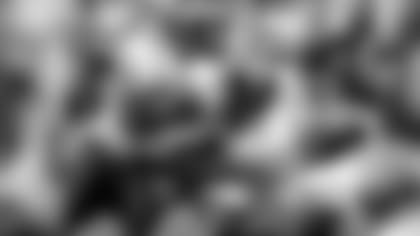 Thirty-five years later, folks in Huntington and around the sports world recalled the tragedy and celebrated a program that persevered and produced a pair of NFL-caliber quarterbacks – Pennington and Leftwich – who were taken in the first round of the NFL Draft.
Leftwich put the Jaguars in a nice spot midway through the first quarter, passing 21 yards for a touchdown to wide receiver Earnest Wilford. Down 10-0, Pennington passed 30 yards to tight end Chris Baker – and a pass interference penalty on safety Deke Cooper set up a touchdown run by Jets running back Jerald Sowell.
The game changed dramatically early in the third quarter when Jets defensive end John Abraham sacked Leftwich, forcing a fumble that defensive tackle James Reed retuned 35 yards for a 14-10 Jets lead.
With the Jaguars trailing 14-13, Jets returner Justin Miller muffed a punt at the Jets 16-yard line. That set up a three-yard touchdown run by Jaguars running back Fred Taylor.
Pennington led a pair of fourth-quarter scoring drives, with the Jets tying the game 20-20 with a field goal shortly after wide receiver Reggie Williams fumbled deep in Jaguars territory with three minutes remaining.
Overtime seemed fitting, and the Jets began at their own 31-yard line after Josh Scobee's kickoff. In 2005, overtime was sudden death – and on second down, cornerback Rashean Mathis' interception of a high pass from Pennington seemed to set up a Jaguars victory.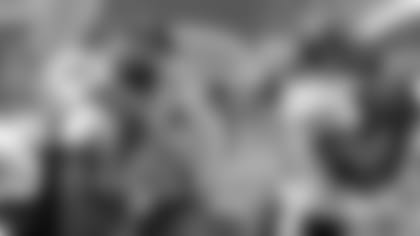 Three plays later, Leftwich's pass for wide receiver Matt Jones was intercepted by safety Kerry Rhodes at the Jets 12.
Jacksonville's defense this time stuffed the Jets and Pennington, and a holding penalty on Jets left tackle Adrian Jones – who was trying to keep defensive end Paul Spicer from his fourth sack of the day – forced a Jets punt from their one-yard line.
It was not a good punt, and Jaguars returner Alvin Pearman returned it 11 yards to the Jets 34. Taylor lost yards early on the ensuing drive, but that set the stage for a dramatic finish.
Leftwich dropped to pass on third-and-12 from the Jets 36. Pressured by Abraham and Shaun Ellis, he looked for wide receiver Jimmy Smith – who had escaped the coverage of cornerback David Barrett and was racing down the sideline when he hauled in the game-winner.
It was a magnificent pass and put a storybook finish on a game that was probably more meaningful in West Virginia than it ever would be in Florida or New York.