JACKSONVILLE, Fla. – The Jacksonville Jaguars and Bud Light have co-created a new and unique content marketing experience in the form of a mobile video game called "River City Rollers," designed to engage Jaguars fans online with a shareable experience.
On Sunday, Nov. 13, the Jaguars launched the game within Jaguars Arcade, the team's online fan microsite that hosts games, polls, social competitions, contests, and more. Located at www.jaguarsarcade.com, Jaguars Arcade is already home to the popular "Duval Dash" video game that launched in 2015 and has been a hit with fans ever since. 
"We're excited to launch our second video game, 'River City Rollers,' with one of our most collaborative partners in Anheuser-Busch," said Steve Ziff, Jaguars vice president of marketing and digital media. "Digital entertainment activations like this video game allow both businesses to provide Jaguars fans with snackable, shareable experiences that take brand engagement to a new level."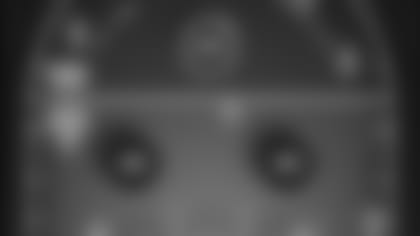 The collaborative video game is a digital pinball game set to inspire gamers old and new to play a fun and simplistic competition in a Jaguars-branded environment. It is believed to be the first brand and team video game ever created, and will be utilized as a dynamic data-gathering and social sharing tool. 
 "Bud Light presents River City Rollers" launched in-stadium on Sunday when the Jaguars hosted the Houston Texans at EverBank Field, as well as on social platforms and online. It is mobile-optimized and has the ability to be short-cut for apps.  The game is age-gated and fans who are under the age of 21 will receive a solely-Jaguars branded option.
The Jaguars and Bud Light have teamed up on several innovative digital content campaigns over the 2016 season. Their collective effort supporting Bud Light's #MYTEAMCAN NFL marketing campaign was received with great acclaim.  The Jaguars have also enlisted outside digital partners like Uber to collaborate with Bud Light on Jaguars brand and digital promotions.