JACKSONVILLE – Seven Jaguars experts – Rick Ballou, Frank Frangie, Brent Martineau, John Oehser, Brian Sexton, J.P. Shadrick and Ashlyn Sullivan – are breaking down the Jaguars as the 2022 NFL season approaches; today's topic: Rookie to watch for the Jaguars in '22
Rick Ballou, Jaguars sideline reporter
Rookie to watch for the Jaguars in '22: Linebacker Devin Lloyd, the No. 27 overall selection in the 2022 NFL Draft. His athleticism is incredible and defensive coordinator Mike Caldwell is going to move him around. He blitzed from the linebacker position at Utah and also lined up on the line of scrimmage at times. Unfortunately, I believe many will judge outside linebacker Travon Walker – the No. 1 overall selection – on only his sacks. I'm a close race, I'll go with Jacksonville's second first-round pick.
Frank Frangie, Radio Voice of the Jaguars
Rookie to watch for the Jaguars in '22: Lloyd. I think Walker will be a darn good player, but my gut tells me Lloyd is a future superstar. Just a gut. Feels like there is some Derrick Brooks in there — fast, athletic, a knack for finding the ball. We'll see.
Brent Martineau, Action Sports Jax Sports Director
Rookie to watch for the Jaguars in '22: The rookie of the year will be Walker. I don't buy the lack of production talk. I believe the Jaguars' coaching staff when they talk about this guy being a unicorn and a freaky athlete. I expect Walker to do big things and it should have him in the conversation for Rookie of the Year on defense in the NFL.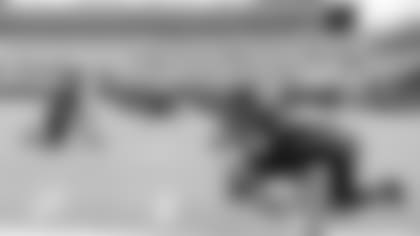 John Oehser, jaguars.com senior writer
Rookie to watch for the Jaguars in '22: Walker. The logical choices here are Lloyd and Walker, and the thought here is both will be productive players quickly. And while a strong argument can be made for Lloyd possibly making the bigger statistical impact as a rookie, let's go with Walker as the rookie to watch – and perhaps rookie of the year. Lloyd likely will make an impact with a few interceptions and as an effective blitzer, but the guess here is that Walker's physical presence will allow him to be a disruptive – and eventually a dominant – force up front. I expect the Jaguars' defense to be improved, and for Walker to be the biggest reason among rookies.
Brian Sexton, jaguars.com senior correspondent
Rookie to watch for the Jaguars in '22: Walker is the logical pick for the Jaguars' rookie of the year. When you're considered the best player in the draft, it's expected. He has rare physical traits. I was instantly impressed when I saw him on the first day of rookie minicamp in early May and nothing has changed since. Go watch then-rookie linebacker Micah Parsons' highlights with Dallas last season and you'll see what Walker will be doing this fall. He's bigger and longer than Parsons and plays with the same degree of lateral agility and straight-line speed. I think he's going to be a force. Even if he doesn't have 11 sacks, I think we'll see him have a huge impact on the defense.
J.P. Shadrick, jaguars.com reporter/editor
Rookie to watch for the Jaguars in '22: Lloyd. Playmaking linebacker, could have some special teams roles, is an excellent contributor off the field in the community already. He's going to be a star.
Ashlyn Sullivan, Digital reporter and host
Rookie to watch for the Jaguars in '22: Lloyd. I want to say Walker for obvious reasons (No. 1 overall pick), but I think Lloyd is going to have more of an immediate impact on the field his rookie season. He is as impressive on the field as he is off the field. In a primarily three-four base defense, I think Lloyd as an interior linebacker has more of a chance to be that flash player making a lot of tackles and being a guy that can't miss on this defense.