JACKSONVILLE – We're done with the draft class. For now, anyway.
So, as we continue in this 2013 offseason update, we move to free agency. And while the Jaguars very definitely aren't building through free agency – this is a draft-and-develop team now and for the foreseeable future – veteran free agency has had an important place thus far in the first year of the David Caldwell/Gus Bradley Era.
Holes needed to be filled. Pieces needed to be put in place.
In some cases, leaders needed to be acquired.
And while it very much needed to be done with the right player at the right price – and often at the right age – the Jaguars very much did not ignore the free-agent market.
What they did do was approach at their own pace, with specific goal, and by the time the offseason program ended, the Jaguars added 10 veterans through free agency and the waiver wire.
The Jaguars likely aren't done in this area. Bradley and Caldwell have said the plan is to continue to create competition and add pieces to the roster using every option, and it's likely there will be veterans signed in preseason and training camp.
But that's the future. For now, with training camp 10 days away, we're dealing with the present, and today, we take a look at the first five veterans acquired early in free agency:
The first player signed by the Jaguars in free agency couldn't have been a better fit.
He fit the team's age profile for veteran free agents in the first year of the building process. He also had experience with Bradley, having played for the Tampa Bay Buccaneers from 2008-2011, a span that included Bradley's final season there (2008) as linebackers coach.
Hayes (6-1, 226), at 25 years old, has experience with more Jaguars coaches than just Bradley. He spent last season with the Chicago Bears, playing under Jaguars defensive coordinator Bob Babich, at the time the Bears' linebackers coach.
He appears to have fit in during the offseason, working with the starting unit on the final day of minicamp. Hayes was challenged early in the offseason by Bradley, and late in the program Bradley said he had responded.
Entering training camp, Hayes appears the clear leader at strong-side linebacker, with middle linebacker Paul Posluszny in the middle and Russell Allen or Julian Stanford on the weak side.
He has 273 tackles in five NFL seasons, with four interceptions and 17 passes defensed.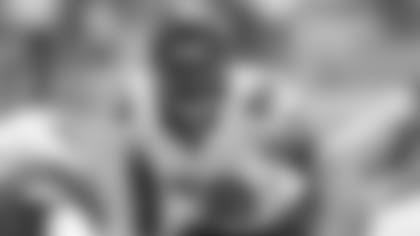 ](http://www.jaguars.com/news/article-JaguarsNews/Jaguars-sign-Geno-Hayes/b721db97-4084-43cd-8804-a3d82c538888)
---
The Jaguars were quiet early in free agency, but that changed quickly, with Miller, Forsett and Ball being signed in a flurry immediately after Hayes.
Particularly important in that early rush was Miller.
Miller (6-2, 310), 26, a 14-game starter for Tampa Bay last season, is considered a rising young player by many scouts, and fits well into the mold of larger, space-eating defensive tackles Bradley likes on the interior of the defense on early downs. He started 34 games in four seasons for the Buccaneers.
Miller missed many of the offseason practices with tendinitis in his knee, but said near the end of the offseason he felt better than he had last offseason and appeared to be nearing full participation. If healthy, he could be one of the top players in the free agent class.
He has 140 tackles and three sacks in four NFL seasons.
---
Forsett signed the same day as Miller, and – like Miller and Hayes before him – was familiar with the Jaguars' coaching staff.
Forsett (5-8, 194), 27 years old, spent 2008-2011 with the Seahawks – where Bradley was the defensive coordinator from 2009-2012 and where offensive coordinator Jedd Fisch was quarterbacks coach in 2010. He is expected to not only play a key reserve role this season behind Maurice Jones-Drew, but to add speed and reliability as a runner and pass receiver to the No. 2 role.
Forsett's speed was obvious during the offseason, and he could benefit from having spent the entire offseason working with the first unit while Jones-Drew rehabilitated a foot injury.
Forsett has played as a No. 1 back before – in Seattle in 2009 – and said during the offseason he is confident he could do so again if necessary. He has rushed for 1,661 career yards and eight touchdowns, including 374 and a touchdown with Houston last season.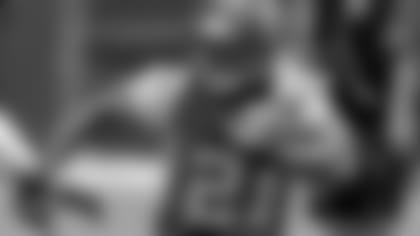 ](http://www.jaguars.com/news/article-JaguarsNews/Jaguars-agree-to-terms-with-running-back-Justin-Forsett/c2e56394-85ea-4588-bc85-aff213dd21c9)
---
The Jaguars early this offseason revamped their secondary, parting ways with starters such as Derek Cox, Rashean Mathis and Aaron Ross. All started at corner last season.
Replenishing was then an immediate issue.
The Jaguars focused big-time on that area in the draft, selecting three cornerbacks – Dwayne Gratz, Demetrius McCray and Jeremy Harris – but well before that, they addressed it in free agency with the signing of Ball.
Ball, at 28, is a touch older than the Jaguars' free-agent target age, but at 6-2, 197 pounds he is the sort of physical, aggressive corner the Jaguars need in Bradley's press-coverage-based defensive approach.
A seven-year veteran, Ball played sparingly for the Texans last season. He, like Hayes, was challenged by Bradley early in the offseason and he – like Hayes – responded well and was drawing praise from coaches by the end of the mid-June minicamp.
He appears to be the starter entering training camp opposite Gratz.
He has 22 starts in six NFL seasons, with 16 starts in 2010. He has 17 career passes defensed and three interceptions.
---
If the Jaguars had a focus while making free agency/waiver wire acquisitions, it was at defensive tackle. One of the key signings early was Miller, and Marks followed soon thereafter.
Marks (6-2, 294), at 26 years old, like all of the aforementioned players, was signed to a short-term contract. Like the rest, he will have to earn a position during training camp. Nothing is guaranteed in Jaguars training camp this offseason, and that's true of all of the free-agent signings.
But Marks appears to have a chance to earn a starting role.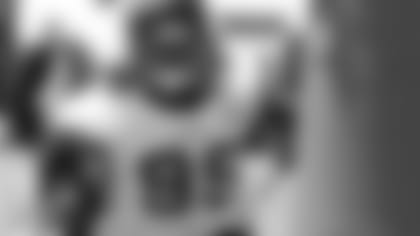 ](http://www.jaguars.com/news/article-Notebook/Marks-joins-Jaguars/5b326676-f543-4c85-ae0e-e84fe22c8fff)
The Jaguars during the offseason moved Tyson Alualu to end, and Marks appears to enter training camp as one of the starters on the interior. He's an athletic, physical player who has three career sacks in four NFL seasons – all with Tennessee.
He has 99 career tackles with three sacks and eight passes defensed.