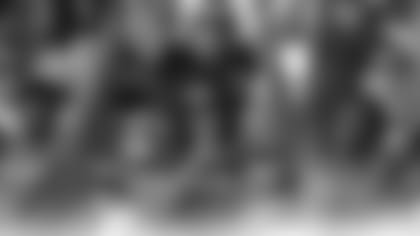 The Jacksonville Jaguars are giving the 2012 rally cry "All In" new meaning with the debut of the Coin Toss Ticket promotion, beginning this weekend for the Jaguars' home opener against the Houston Texans.
The Coin Toss Ticket promotion offers fans the ability to purchase up to four tickets – possibly single seats or in odd assortments – for only $20 each.  There are no guarantees of location or whether tickets will be singles, paired or nearby each other – it's all a toss of the coin!
However, Coin Toss Tickets will provide fans the opportunity to be inside EverBank Field in ample time for the pregame coin toss and opening kickoff at a very attractive ticket price.  Above all, the Coin Toss Ticket promotion helps to ensure that Jaguars football is made available, and affordable, to as many fans as possible.
"Approximately 500 tickets become available close to kickoff for each home game, but they go unused because they're returned too late to the box office to make available to fans through our normal sales channels," said Jaguars president Mark Lamping.  "These are tickets that are returned by visiting teams and various other parties.  As a result, very good seats are sometimes left empty, and this is an opportunity to change that.
"Coin Toss Tickets are ideal for fans who are flexible over the weekend, don't mind waiting until just before game time to learn their seat location and welcome the idea of making new friends with fellow Jaguars fans.  The key message here is we want to reach Jaguars fans everywhere to join in our rebirth and make a difference in our home field advantage at EverBank Field."
Here's how the Coin Toss Ticket promotion works:
Fans must go to the Jaguars ticket office on the west side of EverBank field between 9 a.m. and 2 p.m. on the Saturday before a Jaguars home game, starting this Saturday, Sept. 15.
Fans may purchase a certificate for up to four tickets to the following day's game for $20 each.  Many of these tickets will be single tickets, though there may be some pairs available.  All tickets will be in non-premium sections of the stadium.  There will be no refunds or exchanges on the certificates or the tickets.
On game day, the certificates must be exchanged for game tickets beginning one hour before kickoff at the Coin Toss Ticket entrance located between gates 2 and 3 below the north scoreboard. Once the tickets are picked up, the purchaser and the entire party must immediately enter the stadium.
For further information about Coin Toss Ticket program fans may call the Jaguars ticket office at (904) 633-2000 or 1-877-4-JAGS-TIX.