JACKSONVILLE – Ten days out, he feels good.
And while work in the NFL is never done, Head Coach Doug Pederson on Thursday said he likes a lot about the Jaguars with the 2022 preseason over and the regular season a week and a half away.
"I think we're in a good place," Pederson said.
Pederson, the head coach of the Philadelphia Eagles from 2016-2020, became the Jaguars' head coach in February. He succeeded Urban Meyer in the position, and Pederson spoke during the offseason about rebuilding trust and culture.
"I think we understand our roster," Pederson said Thursday following the Jaguars' final practice of this week's post-preseason bye week. "I think we understand the type of guys we do have, adding free agents and adding the draft picks. I still believe, too, that you're still a work in progress. I don't think it's a final product, by any means, right now.
"We're still working through some things."
The Jaguars, after a 3-14 season, went 0-4 in the '22 preseason but played well offensive and defensively when the starters played extensively early in losses to the Cleveland Browns (Preseason Week 1) and Pittsburgh Steelers (Preseason Week 2).
The lone significant injury as preseason ended was to defensive lineman Foley Fatukasi, who missed the preseason finale with a calf injury.
"I feel comfortable from the standpoint that we're healthy going into the regular season, No. 1," Pederson said. "That's always a big thing when you start the year."
Jaguars quarterback Trevor Lawrence, the No. 1 overall selection in the 2021 NFL Draft, completed 31 of 44 preseason passes for 323 yards and a touchdown with no interceptions. The first-team offense moved effectively on seven series with a touchdown, four field goals and a missed field-goal attempt.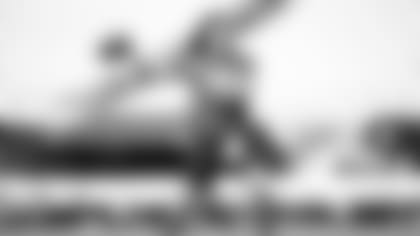 "I like where Trevor is," Pederson said. "That's a big part of this, his comfort level in the system. There's still some growth to be done. I do like where he's at going into the season this year. He has a good handle on the offense and the personnel around him.
"He's a smart guy and he's picked up a lot of the protections we're doing. I'll tell you this: Playing every game last year has helped him get to this point. You see the veteran in him, the leadership in him, that way. You want to keep improving.
"You don't want to be a finished product in September. You want to be a finished product in January and February."
Pederson said he also likes how the team overall has come together in the five weeks since 2022 Training Camp began.
"It really shows the maturity and leadership of this football team," Pederson said. "Standing here today, you feel good about your team going into the regular season, but you still have to play the games and you have a long way to go."
Pederson said the Jaguars will announce 2022 captains next week, with players voting on five permanent captains and Pederson naming one rotating captain each week. The five "permanent" captains will include two offensive players, two defensive players and one special-teams player.
"I put it on the team," Pederson said. "It's their choice. I think it's important they do it. It's not necessarily me and I stay out of it. Those are guys their peers look up to. There's a level of responsibility there. It will be good to see who they pick." Pederson said the criteria for the rotating player varies. "It's random," he said. "It could be based on if a player is from that area on the road, or if it's a home game and they had a good game the previous week. I just try to rotate it and look at the veterans on the team – or even some of the young guys – and just pick it."
Pederson: "The confidence in our running-back room is high. We're excited about where James [Robinson] is at, where Travis [Etienne] is at. Then you have [JaMycal] Hasty and Snoop [Conner] in there. The room is a good room – a lot of confidence in that room."