JACKSONVILLE – Senior writer John Oehser, senior correspondent Brian Sexton and digital reporter/host Ashlyn Sullivan offer quick thoughts on the Jaguars as they enter their Week 11 bye
John Oehser, Jaguars Senior Writer
Where they have been. The Jaguars' 2022 season to date is a case of What If? mixed with What Might Have Been? Their last game before the bye – a 27-17 loss to the Kansas City Chiefs this past Sunday – in that sense defined the season so far. The Jaguars scored just seven points off three takeaways and a recovered onside kick Sunday, and also scored just seven points on five possessions past the 50. Those missed opportunities led to a seventh loss in 10 games, with the first six losses by a score or less. Those six losses were defined by avoidable mistakes, a defense that lost four fourth-quarter leads in losses and an offense that committed four red-zone turnovers in losses. The first half of the season was about many positives, including a vastly improved offense and the improvement of quarterback Trevor Lawrence. But it was defined by too many games in which that improving team couldn't quite finish well enough nearly to turn the improvement into winning.
Where they're going. The positive for the Jaguars at the bye is they are clearly improved from last season, with Sunday their first double-digit loss after 10 such losses last season. The concern entering late November is the final seven games – on paper, at least – appear far more difficult than the first 10. Six of the Jaguars' final eight games are against teams that currently have winning records – Baltimore (6-3), Kansas City (7-2), the New York Jets (6-3), Dallas (6-3) and Tennessee (6-3) twice. The Jaguars have played well enough – particularly on offense – thus far this season that it's reasonable to expect them to compete in every game. The issue likely will remain closing. Because they continue to improve – and because Lawrence continues to improve and be more consistent – the guess here is they close better and win three or four of these last few games. The schedule makes that a difficult task.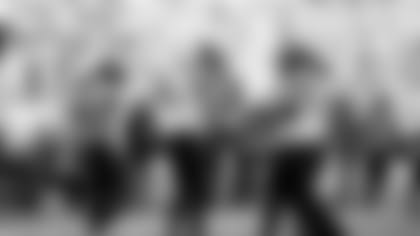 Brian Sexton, Jaguars Senior Correspondent…
Meaningful games in 2022 are still possible. It starts with the Ravens on November 27; a victory in that game would send a message the Jaguars are still in the race. They must follow that up with a win in Detroit the following Sunday. Wide receiver Christian Kirk likely didn't realize it, but his thought this week that the Jaguars could go on a run was the same thought Keenan McCardell had in 1996 when the Jaguars started 4-7 and closed the season 9-7 with a playoff berth. "Why not us?" McCardell declared on the Wednesday before a trip to Baltimore. The Jaguars beat the Ravens that week. Each game after that took on a playoff feel because a loss would have eliminated them from the postseason. There's no reason this team can't stack a few wins and find itself considering playoff scenarios in early December. That's when an NFL season is fun. It has been a few years since the Jaguars have been in that position, but a win over the Ravens might make things interesting heading down the stretch.
If wide receiver Zay Jones or tight end Evan Engram gets going, this offense will find a new level. We've seen Jones make clutch catches in key moments at various points of this season and the same can be said of Engram. If those two can elevate their game and take the focus off Kirk and running back Travis Etienne Jr. in even modest fashion, Lawrence seems ready to start picking defenses apart. He has completed 76 percent of his passes with no interceptions the last two games; we've seen late scoring drives before the half in each game followed up with long scoring drives to begin the third quarter. Jones and Engram have the physical traits and experience to take their games to a different level, and that's exactly what Lawrence needs to add some missing points to an offense that is piling up the yards.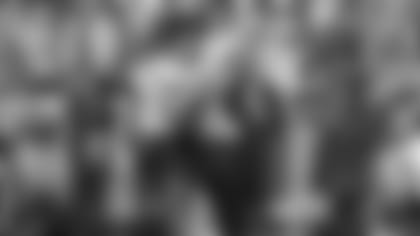 Ashlyn Sullivan, Jaguars Team Reporter…
Mistake-ridden season. A stat this week really stood out to me that I think is the perfect summary on the Jaguars' season so far. In 2022, when any NFL team has been plus-three in turnover battle – like the Jaguars were against the Chiefs – those teams are 22-0. Until, of course, the Jaguars lost to the Chiefs. That's a clear illustration for how these first ten games will be remembered – missed opportunities and too many mistakes. The Jaguars are getting closer; they now have some key playmakers around whom you can build. But until the Jaguars can get out of their own way, we will not see the winning football this team has been working towards.
It's all about 16. In an interview that will be posted to Jaguars.com later this week, Lawrence told me this is the most confident he has ever felt in his career. He is coming off back-to-back, consistent performances against the Chiefs and Las Vegas Raiders, putting the Jaguars in a position to win. His decision-making is much better, throwing passes he would have hesitated on a couple of weeks ago and learning throw it away when the play just isn't there. Head Coach Doug Pederson told us this week Lawrence is "starting to get it" and we are seeing the progress for which we have all been waiting. These remaining seven games are all about Lawrence. If he continues to play well, this will be a successful end to the season, period.