JACKSONVILLE – Shad Khan understands the frustration.
The Jaguars' owner said he shares it, too – and he had a message for fans as a difficult, sometimes-controversial 2021 season enters its final month.
The frustration won't last forever. The struggles won't, either.
"I feel their pain," Khan said. "Believe me, I know it, because I'm living it. Regardless, I think we're going to do better."
Khan, who purchased the Jaguars in December 2011 and took over ownership the following month, met with multiple members of the Jacksonville media Monday evening as the 10-year anniversary of his ownership approached. He discussed multiple topics during the 50-minute conversation – including Head Coach Urban Meyer.
The Jaguars are 2-11 in Meyer's first season as head coach, and there have been reports regarding multiple on- and off-field issues throughout the season.
"To me, I want to do the right thing for the team," Khan said. "I want to do the right thing for the city. That, to me, is way more important than just acting helter-skelter on emotion. So, I think, we have a history of looking at the facts and doing the right thing."
Khan cited extended tenures of previous head coaches, with Gus Bradley coaching the Jaguars from 2013 through 2016 and Doug Marrone coaching from 2017-2020.
"Gus Bradley was here four years," he said. "Doug Marrone was here four years. So, you know, wins and losses and this is a little bit different. I'm going to reflect on all of that and do what's the right thing for the team and the right thing for the city."
Khan noted the discussion around Meyer involves topics outside a five-game losing streak that continued with a 20-0 loss to the Tennessee Titans Sunday – the Jaguars' first shutout loss since October 2009
"What concerns me is obviously wins and losses," Khan said. "We haven't had a lot of wins. What's different about this thing is you have losses and you have drama. In the past, it was like, 'It's like the lowly Jaguars' and everyone left you alone. Now, the scrutiny we have is really something different."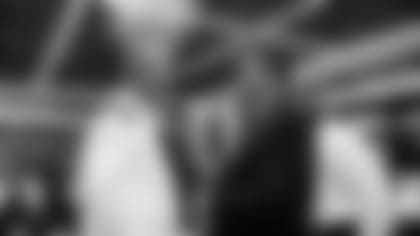 "So, how much of that is we're bringing it upon ourselves, or how much of that is deserved, or how much of that is … in this case, Urban. He won wherever he was. This is something he's never dealt with. And when you win in football, you create enemies. The only way you can really deal with that is you got to win again. So, I wish there was a panacea."
Reports this past week involved a reported argument between Meyer and wide receiver Marvin Jones Jr., which Meyer on Monday called "incorrect." Khan was asked if he planned to "dig in" and discuss the issue with players.
"I have an open line with the players," Khan said. "I'm at the team meetings the night before the games. I talk to the players then. I'm in the locker room. So, I'm not living in a vacuum. I talk to the other coaches. That aspect of what is real, what's impacting.
"I'm not impulsive. I learned that a long time ago with anything that's this important. You don't want to be impulsive. You want to look at exactly what I know first-hand, what people are telling me, and then collect that and do the right thing."
Khan on Monday spoke highly of rookie quarterback Trevor Lawrence, calling him "vital" to the franchise's future.
"He is even better than advertised," Khan said. "Look at how he's handled the last week, and I think it's exemplary. I have nothing but the utmost respect. I've got to tell you one thing. He told me the very first time I met him, 'If you pick me, I'm going to retire as a Jaguar.' Nobody's ever said that to me.
"His first year isn't over. The key lesson is we need a quarterback and we've needed it, we got one, and I think it's something you want to make sure the development is good."
The Jaguars, since their AFC South title-winning 2017 season that ended with a loss in the AFC Championship Game, have finished 5-11, 6-10 and 1-15. The 2017 season was the only season in Khan's tenure with a winning record and they have had double-digit losses in the other nine seasons.
Khan said the objective now remains what it was upon Meyer's hiring – to win quickly.
"That was very, very important to me when we hired this year," he said. "When somebody comes in and says, 'I have this plan, four-year plan or something like that …' Uh, no. Heh-heh. The plan is you need to start winning now, OK. Tell me what you need and that's what we're going to do. Because that is absolutely a trap I don't believe falling in."
"This year, we were blessed with No. 1 pick and generational talent (Lawrence). I believe that. We wanted to choose wisely. I think we did. And then, okay, look at all the [2021 NFL Draft] picks we had. Five in the first 65. You've got to have players who are starter quality or definitely going to make a difference. We signed free agents, et cetera, et cetera."
"I feel we have a roster that is far better than winning two games."
And Khan said while there has been more losing than winning in his tenure, he continues to work toward better days – and believes those days will come.
"I reflect back really on life," he said. "I've had a lot of failures [in auto parts business], they were not on the sports page. You get up – like football – you dust yourself off and you have another go at it. … It's frustrating, but the fact is I'm not going to give up."