PALM BEACH, Fla. – His early thoughts remain favorable.
And if Jaguars Head Coach Doug Pederson won't really start learning his new team for another few weeks, he likes what he has seen and heard in his first impressions.
He actually likes those impressions a lot.
"I've been really impressed with them," Pederson said Monday morning during the 2022 NFL Annual Meeting, which is being held at The Breakers Palm Beach through Wednesday.
Pederson, hired as the Jaguars' head coach on February 6, discussed multiple Jaguars-related topics during a half-hour media availability Monday morning. We'll review much of what Pederson discussed Monday in the coming days on jaguars.com, with a major topic the importance of the Jaguars' 2022 free-agent class.
"We always look at our own roster first and try to re-sign as many of our guys as possible," Pederson said. "It's the nature of free agency that we're going to lose some. As we put our plan together – [general manager] Trent Baalke, the pro personnel side, the coaching side – we targeted certain positions where we need help. We also targeted positions where we might lose a guy to free agency and we had to re-fill.
"We signed seven guys who can help us this year. I don't think you want to go into free agency signing seven guys every year. I don't think that's the model. The guys we signed are going to be impact players."
The seven unrestricted free agents include offensive guard Brandon Scherff, a five-time Pro Bowl selection who played his first seven NFL seasons with Washington.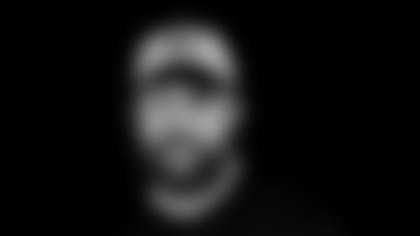 "He's a pro's pro; we're excited to get him," Pederson said.
Pederson also on Monday discussed the ongoing process of learning his team. Under NFL rules, coaches can't talk football in detail with players until the beginning of the teams' offseason programs. The Jaguars' offseason program will open April 11.
"Right now, it's just on the surface," Pederson said of his discussions with players. "We're not doing anything football with them. It's really kind of me getting to know them and them getting to know me. That's the No. 1 thing with a new head coach for them – just kind of gaining their trust this offseason and trying to build that any time you get a chance to run into the guys."
Pederson since his hiring has talked extensively about his positive early impressions of Lawrence, and he discussed those impressions again Monday. Pederson said those impressions were the same of the entire roster.
"They just want to win … they just want to win," Pederson said. "That's kind of been the general theme of all the guys. It's really a good locker room. It's a young locker room. We just have to get them to come together and find the leaders of the group and get them going."
Finding those leaders is a priority for Pederson, a process he said will continue throughout the offseason and into the regular season. Pederson had a player's leadership council when he served as the head coach of the Philadelphia Eagles from 2016-2020 and said he will do the same in Jacksonville.
"I will have one," Pederson said. "I'll start formulating my own opinions in the offseason with the guys we have. I won't really put that together until later in training camp."
Pederson on Monday discussed this week's expected owners' vote regarding overtime, saying he favors both teams getting at least one possession before moving to "sudden-death" rules under which the first score wins. "I'm a believer both teams should possess the football in overtime," Pederson said. "It's still going to be an ongoing discussion. Whether we vote yay or nay in the next couple of days, overtime is always going to be a hot topic this time of year." Under the current rules, a team wins with a touchdown on the first overtime possession. The Indianapolis Colts and Philadelphia Eagles have proposed a rule mandating each team have an overtime possession – and if the teams remain tied at that point, the first team to score would win. The Tennessee Titans have proposed that each team get at least one possession unless the team receiving the overtime kick scored a touchdown and two-point conversion on its first possession. "It's interesting what Tennessee has proposed," Pederson said. "I'm not so sure having looked back at this last year if that's the direction the league wants to go from the standpoint of just ending the game there." Pederson added, "From an organizational standpoint, you want to be on the same page obviously. You want to have those conversations and make sure we all understand what it could mean when you're in that situation in the regular season and postseason."