JACKSONVILLE – This smile is real. Very, very real.
And why not? Dawuane Smoot is playing better than he has in five NFL seasons – and the Jaguars' defense is playing well, too. Most importantly: The reliable veteran who transformed his NFL career through work and focus is famously a father – again – and all is healthy on that front.
So, all in all? All good – very, very good.
"I feel like I've been loved," Smoot said. "It's beautiful. I love my life, honestly."
Smoot, a fifth-year veteran who has gone from fourth string in 2018 to a key part of an improving defensive front, joined senior writer John Oehser for this week's O-Zone Podcast. Among the topics: His wife, Aumari, and daughter Ahlani Moon.
Smoot delivered Ahlani in their living room in October when Aumari collapsed during labor and the pair were unable to make it to the hospital for delivery – a story that made national news. And yes, Smoot said … mother and daughter continue to be fine.
"Everyone's healthy; everyone's good," he said, adding with a laugh. "Just not sleeping, but that comes with an infant. Everything's great in the Smoot household, for sure."
Ahlani was born two days after the Jaguars' victory over the Miami Dolphins in London. The Jaguars also beat the Buffalo Bills 9-6 at TIAA Bank Field. That's two victories in the last three games, with the Bills victory keyed by one of the franchise's best defensive performances in recent memory.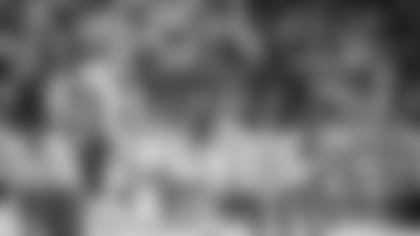 The performance was keyed by Smoot and close friend Josh Allen, with Smoot registering a sack and a key forced fumble in the second half – and with Allen earning AFC Defensive Player of the Week honors with a sack, interception and a fumble recovery.
"We're having a bunch of fun out there," Smoot said. "We're jumping around, running from end zone to end zone, slapping hands, going crazy. It's always fun when you're making plays, especially when you win. We're just trying to stack that and go out every week and just have fun."
The game continued a trend personally for Smoot, who in recent seasons has steadily emerged as one of the defense's most consistent – and consistently improving players. A third-round selection by the Jaguars in the 2017 NFL Draft, he didn't register a sack in his first two seasons. He registered six in 2019, 5.5 last season and 3.5 this season – with all sacks this season coming in the last four games.
"I'm getting stronger each week," Smooth said. "I just feel like I'm becoming a better player each week."
To hear the entire O-Zone Podcast with Smoot click HERE.