JACKSONVILLE – Tavon Austin's goal was clear. His focus was, too.
Austin, long one of the NFL's most exciting players, upon arriving in Jacksonville this summer wanted to show he was still very much that.
"My thing was to get here and show out the best way I can," Austin said.
Austin, a nine-year veteran wide receiver who joined the Jaguars in 2021 Training Camp, joined senior writer John Oehser for the Week 14 O-Zone Podcast. He discussed multiple topics, including how he has approached contributing to a roster as a reserve after spending much of his career in a bigger role.
"It's a totally different mindset," Austin said. "You see the type of treatment guys get and you say, 'That was me at one point in time.' Now, you go back and you're not that guy. It's kind of a reality check. But I'm the type of guy that I know what I can do.
"I know if I'm healthy I'm still the same Tay Austin from back in the day."
He also discussed making the Jaguars during training camp.
"I had kind of been bouncing around a little bit, just because of injuries," said Austin, the No. 8 overall selection by the then-St. Louis Rams in the 2013 NFL Draft who has since spent time with the Dallas Cowboys (2018-2019), San Francisco 49ers (2020), Green Bay Packers (2020) and now the Jaguars.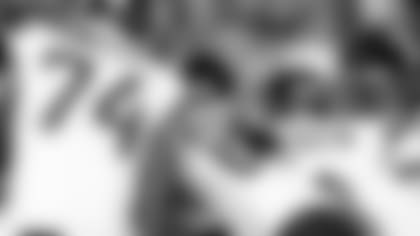 "I wanted to show that even though I had been injured in previous years, I was still the same guy. I wanted to get here so they could just see me in the flesh and so they could honor me as Tavon and not what I had been in previous years when injuries had hurt me."
Austin, too, discussed the Jaguars' 2021 season – and was asked one thing that makes him certain rookie quarterback Trevor Lawrence will be special.
"That arm," Austin said with a smile. "He can make any throw that he wants at any given time. It's just about him understanding everything around him and getting comfortable. He will be OK."
And while Austin said he doesn't know how many more seasons he will play, he said he absolutely is appreciating and savoring this season.
"It definitely does go quick," Austin said. "You look up and you're in Year Five. You look up and you're in Year Seven. Then, you're in Year Nine. But the most important thing is you're still blessed that you can still get out here with these guys and still compete at a high level. That's what I like about this whole thing."
For the entire O-Zone Podcast with Austin, click HERE.