JACKSONVILLE – Senior writer John Oehser each week during the 2021 regular season will speak with a writer or media member covering the Jaguars' opponent.
Bengals.com senior writer Geoff Hobson on the Cincinnati Bengals' matchup with the Jaguars at Paul Brown Stadium in Cincinnati, Ohio, Thursday at 8:20 p.m.
Q: The Bengals are 2-1, having beaten the Pittsburgh Steelers by a score of 24-10 in Pittsburgh Sunday. That's a big victory – and the Bengals' first in Pittsburgh since 2015. How do the Bengals feel about themselves entering Thursday? And what are they doing well?
A: The have a chance to get to the quarter pole at 3-1, and they're delighted with that. This is the best defense they've had in years. They went into Sunday's game against the Steelers ranked sixth in defense in the NFL. That's the first time since 2017 they had been ranked in the Top 10 defensively after Week 1. They're stout against the run – and over the last three years, they had given up the most rushing yards in the league. They are not that team now. They have committed about $230 million over the last two years to their defense – and it's paying off.
Q: Tell me about the Bengals' offense. What are they offensively when it's going well?
A: They're running the ball – and they're keeping [quarterback Joe] Burrow upright. There's still some question about that, because the Steelers didn't have [All-Pro pass rusher] T.J. Watt, but you have to hand it to this offensive line. This group has been ripped up and down ever since the season started. They went in and didn't allow a sack to the Steelers, which snapped the Steelers' all-time (NFL) record of 75 straight games with at least one sack. The Steelers didn't have Watt. They didn't have [defensive end] Stephon Tuitt. They didn't have [outside linebacker] Alonzo Highsmith. But that's still a hell of a thing for a line that has been beleaguered.
Q: But overall, this team depends on the run …
A: When [running back Joe] Mixon's going well, they're going well.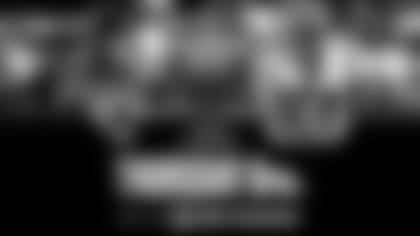 Q: Burrow, after being selected No. 1 overall in the 2020 NFL Draft, is returning this season from a major knee injury. What's his progress and where is he three games into the season?
A: He was really upbeat after Sunday's game because it was the best he has looked moving out of the pocket. He said it. On the first series of the game, he did a Houdini move to get away from a Steelers stunt. There were two Steelers in his lap, and he got away from them. The play eventually was called back on a holding call, but later in the game he called his own number on a quarterback draw. He spread the field and saw the linebackers out of the box and boom … he took it for eight yards. That may be the capstone of his rehab right there, those two runs. He had not been doing that. He had been good in the pocket. The arm has been great. But he said Sunday, "Last year, I made one, two, three guys miss." This was the first time he had done that this year.
Q: The defense has been very good. Why?
A: They've invested in good players. Their richest free agent ever is [defensive end] Trey Hendrickson from the [New Orleans] Saints [this past offseason]; he's coming off a 13.5-sack year. [Defensive tackle] Larry Ogunjobi (signed from the Cleveland Browns this past offseason) … they couldn't block him in Cleveland and nobody can block him here; he has been terrific. Their best defensive player arguably has been the cornerback [who signed as a free agent] from Dallas: Chidobe Awuzie; he may not play [Thursday] because of a groin that kept him out much of the second half Sunday. They have invested in good players, and they have invested heavily in the draft. Their third-round pick in the 2020 NFL Draft, linebacker Logan Wilson from Wyoming, is on the verge of becoming an elite player. He had 14 tackles and two interceptions against the Steelers. This guy's on the verge of being a stud.
Q: It sounds like a team that's still very much ascending.
A: That's what they're hoping. They have some good young players. It all starts with Burrow – the way he carries himself and his performance. He changes the game. He has great charisma. It all starts with him. And Mixon is the best running back nobody knows of. The big question still remains: Can they protect him (Burrow)? It's probably still an open question because they got the Steelers without Watt. But that's still a hell of an effort. They feel like they're ascending. They will only go as far as they protect Burrow, of course, but they seem to have that in hand with the running game. The offensive line … that's a big step for them to come out of Pittsburgh without giving up a sack.
Q: Final question. What does success look like for the Bengals this season? Is this a team that feels it can be a postseason contender?
A: It's a team thinking it can do anything with No. 9 (Burrow) at quarterback. They feel like Burrow can take them anywhere they can go. They think they have a shot because of him.