JACKSONVILLE – Senior writer John Oehser, senior correspondent Brian Sexton and team reporter Ashlyn Sullivan with quick thoughts as the Jaguars prepare to play the Indianapolis Colts in a 2021 Week 10 game at Lucas Oil Stadium in Indianapolis, Ind., Sunday
Building a base. Winning matters, and two victories in three games is cool for a team – and fan base – that hasn't won enough in recent seasons. But as important for the Jaguars this season is the building process – i.e., unearthing players on which it can rely moving forward. There are significant positives for the Jaguars on that front. While receiver remains a need, the franchise has its franchise quarterback in Trevor Lawrence and running back James Robinson remains the offense's best player. Guard Ben Bartch has emerged as a likely a long-term starter – as has tight end Dan Arnold. That's the beginning of an offensive foundation. Defensively, there hardly could be better news than defensive end/linebacker Josh Allen emerging as a foundation player – and it is becoming clear that defensive lineman Dawuane Smoot at minimum is a good piece of what may be a reliable defensive front. No, all pieces aren't set. But some key ones are falling into place and that's progress.
Points remain at a premium. The Jaguars appear to have momentum, and here's what's remarkable about that: They have accomplished that while looking for answers at wide receiver, the position on the team most obviously needing improvement. The Jaguars have scored 16 points in two games, and last scored a meaningful touchdown in a 23-20 victory over the Miami Dolphins on October 17. Lawrence's longest completion the last two weeks was 23 yards – a short pass that wide receiver/returner Jamal Agnew turned into catch-and-run first down against Buffalo. There is no quick fix here because the issue is a lack of playmaking speed. The Jaguars signed wide receiver John Brown to the practice squad this week, but a dynamic long-term answer at receiver won't happen this season. That means squeezing points from methodical drives and trying to win comparatively low-scoring games. That won't be the formula long term, but that's the best formula now.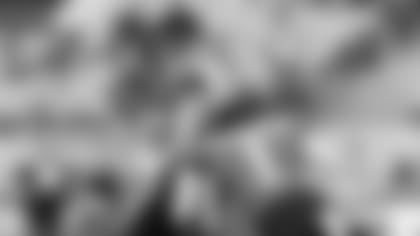 It's about the how. Professional football is about players, not plays – who is on the field and not plays in the playbook. That rule gets tossed only when you don't have the players – and right now, the Jaguars lack the kind of speed to make their offense work at high efficiency. The absence of wide receiver DJ Chark Jr. and running back Travis Etienne Jr. robs the Jaguars of two explosive playmakers –and allows a defense to squeeze the field on Lawrence and Co. That puts the burden on offensive coordinator Darrell Bevell and passing game coordinator Brian Schottenheimer. Those two guys, who Head Coach Urban Meyer repeatedly has said he hired for their NFL pedigrees and experience, must be creative – and a bit lucky – to get this offense from where they sit today at 16.5 points per game and increase it to somewhere in the mid-20s, which is what's needed. Robinson's return should give them a good tool; he'll keep defenses honest near the line of scrimmage and perhaps allow receivers to get open down the field.
Go for two. The Jaguars following the victory over Miami felt good about their chances to rest and return from the bye with energy. Any momentum was lost two weeks later in Seattle. Meyer this week discussed the value in getting his team right back to work and take advantage of the win over the Bills this past Sunday. The Jaguars haven't won on consecutive Sundays since beating the Cincinnati Bengals in Week 7 and the New York Jets in Week 8 in 2019. Listening to the players this week, they have the energy that comes with a win – but you can't miss how grounded they are in their approach to the Colts. They're even keeled, an excellent indicator of this coaching staff's approach. You can't get too high after a win or too low after a loss – and though every coach talks about balance, few achieve it. That's a good sign for where this is headed.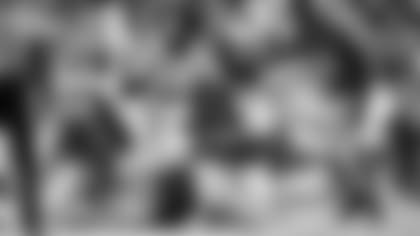 Obvious. The need for big plays on offense is so apparent, but I do not know if the Jaguars can fix that this season. The Jaguars are struggling in the red zone, scoring one touchdown in two games – and it was in the final two minutes with the game long since decided in Seattle. Part of the reason the Jaguars lack explosive plays is they cannot stay on the field enough; they Jags are last in the NFL in third-down conversions (29.8 percent). They also lead the league in drops on third down with ten drops. "When we have an opportunity, just make the play," Lawrence said. "Everything goes together. It's upfront, it's in the backfield, communication, it's me and the wideouts being on the same page, all that. We just have to get better and obviously be more efficient." Big plays will come when the Jaguars can do the basic things offensively, and that is still a work in progress.
One Unit – There was a noticeable shift in energy Wednesday when Smoot and Allen met the media. This is a defense carrying itself with confidence, knowing it is good enough to beat a very good offense. Smoot spoke about the defense finally playing as a whole unit, crediting that for the impressive defensive performance against the Bills. "I would say on every level everyone's kind of doing their job," said Smoot. "The back end… they're finding their way…. rushing coverage has been working very well." The secondary for sure had big-time coverage issues that were cleaned up last week against the Bills, and we did not see any disorganization or stupid mistakes from a unit that made a couple in Seattle the week before. This defense is figuring it out and starting to play like a team. Maybe we do not know this defense's potential under coordinator Joe Cullen. Maybe we are starting to figure it out after what we saw last week.