JACKSONVILLE – Senior writer John Oehser and senior correspondent Brian Sexton offer quick thoughts as the Jaguars (6-8) prepare to play the New York Jets (7-7) in a 2022 Week 16 game at MetLife Stadium in East Rutherford, N.J., Thursday
John Oehser, Jaguars Senior Writer
Mission accomplished. The Jaguars' focus is very much on the final three games of the 2022 regular season, with AFC South title now a real possibility. But whatever these games bring, Head Coach Doug Pederson through 14 games has achieved his offseason/preseason goal of changing the Jaguars' culture. Pederson has talked throughout the season of liking this team – the intelligence with which it plays, its professionalism and how it responds to adversity. Those traits have shown in November and December. The Jaguars, after a 2-6 start, have won four of six games and now control they postseason destiny. They rallied from at least a touchdown behind in all four of those victories – 17 against Las Vegas, nine against Baltimore, seven against Tennessee and 17 against Dallas. "What the players and what the team has done this year in four games to go 2-2 when trailing by 17 points is huge," Pederson said Monday, a day after a 40-34 overtime victory over the Cowboys. "It shows us and shows them that we're flipping this culture and this narrative. You can't worry about the past, obviously, but you can learn from it. It's really good to see that the guys have bought into that. Even the guys that have been here multiple years I think are in a different place mentally than they were just a few years ago. That's a really good thing that's going on." Indeed.
A national stage. The Jaguars this week have an opportunity for their first three-game winning streak since December 2017, and to at least maintain pace with the Titans in the AFC South. They will do so in their lone scheduled prime-time appearance of the season, which gives them a second opportunity in as many weeks to win a game on a national stage. "You're going to have a primetime moment to display your team and your talent to the nation," wide receiver Zay Jones said. "On Sundays, sometimes maybe you don't get that primetime slot because people are watching the Red Zone and so many things going on, but this moment is going to be about you and your team and you guys to kind of be in that spotlight. It's just an incredible opportunity to have." Earning "respect" and recognition isn't the Jaguars' primary objective this week. But Thursday absolutely is a chance for this improving team with a blossoming superstar in quarterback Trevor Lawrence to move closer to the national stage on which it rarely has been featured in recent memory.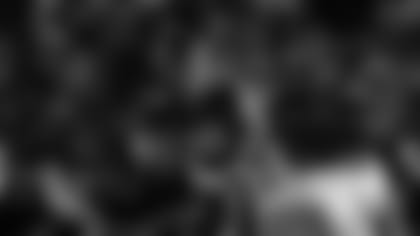 Brian Sexton, Jaguars Senior Correspondent…
I'd like to write the Jets a Thank You note this week on the second Anniversary of their groundbreaking win in Los Angeles. On December 20, 2020, the Jets beat the Los Angeles Rams 23-20 in what likely will be remembered as a turning point game for a franchise. That one win at the end of December sent the Jets from the No. 1 overall pick in the 2021 NFL Draft to No. 2 overall. In hindsight, it wasn't groundbreaking in New York – or Los Angeles, where the playoff-bound Rams were stunned by the loss the week before Christmas. But it was earth-shattering in North Florida, where the Jaguars were elated by the result that sent them Lawrence while the Jets were left to pick from what was left. To be fair the future is uncertain for Jets quarterback Zach Wilson. But what we're watching in Jacksonville is what was expected when the Jaguars took Lawrence No. 1 overall pick. The Jaguars undeniably have their quarterback and he is the elite, franchise defining talent for which they have waited. Thank you, New York. The future of professional football has never looked brighter in North Florida, and we are truly grateful for your victory two years ago this week.
The Jets may be unstable at quarterback, but they have the makings of an elite defense. Head coach Robert Saleh has the tools to be a great coach someday. I always enjoyed talking with him about football and his family when he was the Jaguars linebackers' coach; he is a great American success story who knows how to lead his defense plays like he coaches – with fire and intensity. The Jets' front seven is led by Quinnen Williams, who is the NFL's best defensive tackle not named Aaron Donald with 11 sacks from the interior. Tackle Sheldon Rankins, end Carl Lawson, rookie end Jermaine Johnson and middle linebacker C.J. Mosley give the Jets a powerful, explosive front that can wreck a game plan. On the back end, rookie cornerback Sauce Gardner looks like the next Jalen Ramsey with height, length and coverage skills – and cornerback D.J. Reed has risen to the occasion on the other side. The Jets are strong on third down, against the run, in the red zone and attacking the quarterback with 39 sacks. This defense has taken over games this season and put the Jets in a position to chase a playoff spot. They're that good –and the Jaguars know what they're up against Thursday night.