INDIANAPOLIS, Ind. – The culture changed, and so did the results.
That was the story of the Jaguars' 2022 season. But as Head Coach Doug Pederson looks ahead to the 2023 season, he knows more will be expected internally and externally. He doesn't mind if Jaguars players know it.
In fact, Pederson wants them to know it.
"I want them to feel that kind of pressure – where you have to perform week in and week out," Pederson said.
Pederson, speaking this week at the 2023 NFL Scouting Combine, covered multiple Jaguars-related topics. He said he likes the culture created in his first season as the Jaguars' head coach. He said he likes, too, the team's resiliency responding to an 0-5 October, after which the Jaguars won seven of nine games to win their first AFC South title since 2017.
"I do think that it's something we can learn from," Pederson said of the team's response. "This is what I kept telling our football team: 'If we just take care of these little details, hang onto the football, not make these types of mistakes, finish better, whatever it was for that particular week … let's clean that up and we're going to be fine.'
"That was a positive and it's going to be a positive as we continue to build."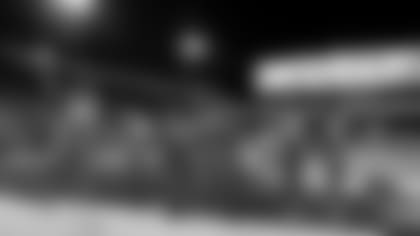 The Jaguars not only won the AFC South in 2022, they rallied from a 27-0 deficit to beat the Los Angeles Chargers, 31-30, in an AFC Divisional Playoff game. That was the Jaguars' fifth consecutive home victory, with all five victories coming after the Jaguars trailed by nine or more points. Three of those victories came after the Jaguars trailed by 17 or more points.
Pederson said the finish – and indeed, the entire season – was part of a progression. The Jaguars, after back-to-back seasons with the NFL's worst record, were 2-6 at midseason. Pederson said at that point the Jaguars were "playing to win a game."
"Then ultimately we find ourselves winning more games at the end of the season, putting ourselves in a position to win the AFC South," he said. "Now those are the expectations that I, as the head coach expect our football team to have. That'll start April 17 (at the beginning of the team's voluntary offseason program).
"All 32 teams are starting over and everybody's zero and zero. We're trying to build the best roster, just like the 31 other teams right now. But we can learn from what we did, especially the second half of our season."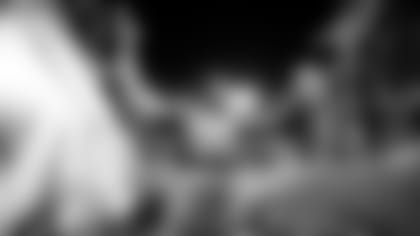 Jaguars general manager Trent Baalke on Tuesday discussed the team recently signing defensive lineman Roy Robertson-Harris to a reported three-year contract extension. Robertson-Harris, who originally signed with the Jaguars as an unrestricted free agent from the Chicago Bears in the 2021 offseason, was key to the Jaguars' late-season run and registered three sacks with four passed defensed as 12 quarterback hits in 2022. "First of all, big, big guys that can play the game are hard to find," Baalke said. "Roy deserved it. He earned the contract. He earned the extension. That's the important thing, is we didn't give him that. He earned it. And I think that's something to keep in mind as we move forward. We want to reward our guys. We want to build this organization with a core group of guys and Roy's one of those."
Pederson on Thursday discussed the hiring of new wide receivers coach Chad Hall, hired early this month after four seasons in the same position with the Buffalo Bills. Hall replaced Chris Jackson, who spent last season as the receivers coach and who is now the receivers coach/passing-game coordinator at the University of Texas. "I actually got a chance to coach him when I was an assistant coach in Philadelphia," said Pederson, who coached Hall with the Philadelphia Eagles as offensive quality control coach/quarterbacks coach from 2010-2012 and with the Kansas City Chiefs as offensive coordinator in 2013. "He played the position. He knows it. He's got a great mindset. He's energetic, he's a great teacher. Those are all kind of the traits that you look for. As assistant coaches, he was the top guy on my list."