JACKSONVILLE – New week, similar story.
For the Jaguars Sunday, that means a chance to turn their recent improvement into victory. They missed a similar chance on the road last week. This week?
A chance to do it at home against a team still believing in its playoff hopes.
That team is the San Francisco 49ers, a talented team with some huge moments this season – see: an impressive prime-time victory over the Los Angeles Rams Monday – but also a team that has struggled for consistency much of the season.
The Jaguars not only play the 49ers at home Sunday, they play a second consecutive home game the following week against the Atlanta Falcons. Having beaten the Buffalo Bills, 6-3, in their most recent home game, the stretch represents a very real chance for the Jaguars under first-year Head Coach Urban Meyer to re-establish TIAA Bank Field as a legitimate home-field advantage.
The Jaguars also enter Sunday with at least a touch of momentum. They not only beat the Bills two weeks ago in their best defensive performance of the season, they turned in a second consecutive quality defensive performance despite losing, 23-17, to the Indianapolis Colts this past week.
Meyer this week has talked about the Jaguars being close. He also has talked about "almost" not being enough, and the need to turn improvement into victory. The Jaguars very much need to do that – particularly in front of their home fans.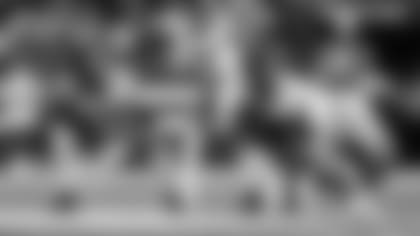 Here are 10 things they must do to do that:
1. Improve offensively. Yes, this is a broad concept. And we'll get into more details on this subject later in this "Ten things." But let's start with the basics: the Jaguars have scored 33 points in the last three games. They have yet to score more than 23 points in a game this season and have scored more than 20 just three times. It's difficult to win that way in an offense-centric league. That must improve.
2. Improve at quarterback. This is the first specific. The offensive struggles are in no way all on rookie quarterback Trevor Lawrence. But he has struggled statistically in recent weeks after an encouraging three-game stretch. He has been under 70 in passer rating the last three games after three consecutive games over 90. Accuracy must improve. He must improve in other areas, too. But accuracy is first.
3. Disrupt, disrupt, disrupt. The Jaguars' recent improvement is based primarily on their defensive improvement, and that's based largely on the front seven. Defensive end/linebacker Josh Allen is emerging as a force, but entire front is emerging as a team strength. That's cause for hope.
4. Catch the ball. Drops have haunted the Jaguars offensively all season. Way too many potential first downs – and a few too many huge plays – have dropped to the turf too often along with the ball. While Lawrence has missed some receivers in recent weeks, the drops have been crushing at times.
5. Hit a few deep. The Jaguars haven't hit a pass play of more than 30 yards in the last four games. That has caused the offense to be compressed. Defenders needn't respect the deep pass and can play nearer the line of scrimmage against the run. That means they can blitz Lawrence without fear of being exposed. It remains the Jaguars' major issue.
6. Cover Kittle. The Jaguars have been better here in recent weeks. Niners tight end George Kittle will be a test. A major, major test.
7. Run J-Rob. Running back James Robinson remains the Jaguars' best offensive player. The offense has a chance to come close to efficiency when he plays and is involved. When he doesn't …
8. Get Agnew loose. The Jaguars' best way to be productive this season? Wide receiver/returner Jamal Agnew, who has the team's three longest plays this season – a 102-yard kickoff return in Week 2, a 109-yard return of a missed field goal in Week 3 and a 66-yard run on offense last week. It's not always easy get the ball to Agnew, who is still developing as a receiver. But as Meyer said this week, when it comes to explosive plays, he's option 1 and 1A.
9. Limit Samuel. Forty-niners wide receiver Deebo Samuel is versatile. He's big, strong and fast. He's really dangerous. He'll be a serious test for a Jaguars secondary that is handling such tests far better recently than early in the season.
10. Make kicks. Jaguars kicker Matthew Wright has been clutch at times with four 50-yard field goals. He also has been unsteady at times, and last Sunday's loss to the Colts feels different late if Wright had converted an extra point and a 51-yard field goal. The Jaguars don't figure to win many games this season by more than a field goal. That makes every attempt critical.
10a. Be tough. The 49ers play physical. Really physical. The Jaguars must match that to win.