JACKSONVILLE – We're four days in. Pads come next.
Pederson spoke early Saturday morning before a two-hour, Day 4 2023 Jaguars Training Camp practice at the Miller Electric Center -- the last of four consecutive days of non-padded practice to open camp. The first padded practice of '23 camp is scheduled for Monday at 8:40 a.m.
"It's just getting used to having the pads on," Pederson said. "There's a little more physicality. Evaluation-wise, it doesn't change a lot. We're looking at everybody. There's a different tempo when the pads come on and we're, 'OK, let's go. Let's cut it loose.' We'll see a little bit more next week that way.
"You just don't want anybody to get hurt, but we're still going to do what we do and focus on us. Each week, each day, the goal is to get better."
Pederson on Saturday specifically discussed wide receiver Calvin Ridley, who has impressed early in camp after last playing in the NFL in October 2021. The Jaguars acquired Ridley in a trade with the Atlanta Falcons last November, with the veteran serving an NFL suspension for gambling last season.
"Just the way he practices, it's a different speed," Pederson said. "It's a different level, and it's encouraging to me as a coach, because it feeds to the rest of the guys, particularly the young guys. He's one that's really stood out out there."
Pederson mentioned cornerback Tyson Campbell in this vein, too.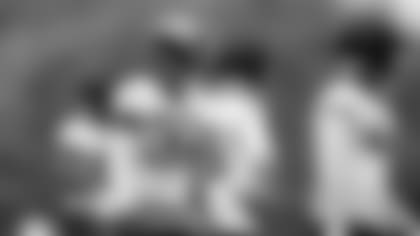 "I just love the way he came back," Pederson said. "He really has embraced being in that conversation, one of the top corners in the league. He's picking up where he left off."
With multiple high-profile players around the NFL sustaining significant injuries in recent days, Pederson said he won't change his approach to practice.
"I just focus on us and doing what's best for us," he said. "It's unfortunate. It seems like every year there's a couple of guys that get nicked early in training camp. I can't necessarily worry about all that. I just have to prepare the football team the best I can and put them in these tough situations.
"The players do a great job of taking care of themselves and preparing their bodies, and they obviously know the risks involved, but I don't spend a lot of time worrying about changing something.
"I have a pulse of the team. If I do want to change something, I will. But we're full steam ahead."
Pederson on Saturday said he is pleased through the early days of camp with "where we left off as a unit."
"The leadership has really shown itself within the team," he said.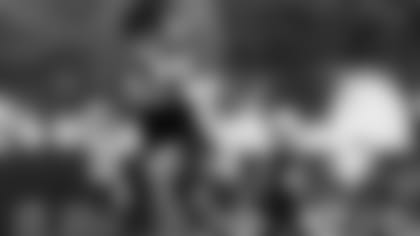 Here's a look at Saturday's practice:
This came from Ridley, with the trick figuring which play to choose. Ridley, whose speed and route-running ability showed daily this week, dazzled fans early in Saturday's practice by accelerating impressively to catch a long pass from quarterback Trevor Lawrence in individual drills. He then turned a short pass in 11-on-11 work into a long touchdown, accelerating past the secondary down the left sideline and again drawing cheers from the MEC crowd. Ridley later caught a pass from Lawrence for a 15-to-20-yard after breaking open across the middle. We'll go with the catch-and-run down the sideline as Play of the Day. It got the best fan reaction, but it was close.
With practices still non-padded, focus remained on skill players Saturday. Running backs Travis Etienne Jr. and Tank Bigsby impressed for a second consecutive day, each turning in quick runs for intermediate gains through the middle and over the tackles…
Tight end Evan Engram made an over-the-shoulder reception on a 15-yard pass from Lawrence, pinning the ball to his shoulder pads with one arm just inside the sideline…
First-year wide receiver Kevin Austin Jr. caught a long pass for a touchdown from Lawrence, getting open in the middle of the end zone and making a nice leaping reception...
Second-year linebacker Chad Muma registered his first interception of '23 camp, cutting in front of a pass from Lawrence to Ridley late in practice….
Rookie safety Antonio Johnson intercepted a long pass from backup quarterback C.J. Beathard…
Tight end Gerrit Prince caught his third touchdown pass in two days late in practice on a pass from Lawrence…
Left guard Ben Bartch (knee) and defensive lineman Dawuane Smoot (Achilles) remain on the Physically Unable to Perform list to start camp. Nose tackle DaVon Hamilton has been participating mostly in individual work while the team is cautious with a back issue. "DaVon's progressing well," Pederson said. "Hopefully by next week he's cleared and ready to get back. We're just keeping him out of the team stuff right now."