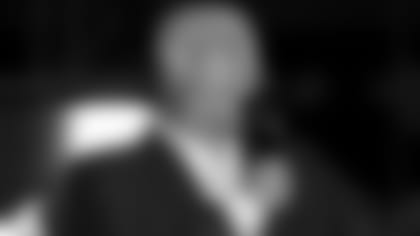 ](http://www.jaguars.com/media-gallery/photo-gallery/2014-Bud-Light-Draft-Party-presented-by-PRI-Productions/53ff27d8-edac-4859-8b79-288affc7afe0)

JACKSONVILLE – Now, it all begins anew.
No, the Jaguars and the rest of the NFL won't redo Thursday's first round of the 2014 NFL Draft, but the drama that is draft weekend resumes on Friday with Rounds 2 and 3. Round 2 is scheduled to begin Friday at 7 p.m.
And for the Jaguars, those figure to be critical rounds.
Two of those selections are scheduled to come Friday, with the Jaguars holding the seventh selection of the second round (the No. 39 selection overall) as well as the sixth selection of the third round (the No. 70 selection overall).
The Jaguars also hold two selections in Round 4 (Nos. 105 and 115 overall), three in Round 5 (Nos. 144, 150 and 159), two in Round 6 (Nos. 179 and 205) and one in Round 7 (No. 222). Rounds 4-7 will be held on Saturday.
"As a whole staff we talked about that," Jaguars Head Coach Gus Bradley said. "Not only in the second and third round, but those fourth and fifth rounds. we really have to do a nice job in those rounds to get strong, competitive guys."